| World War II | Atomic Animals | Canine Heroes and Medals | Antivivisection as Sabotage | Laika |
---
World War II
During the Second World War, medical researchers and antivivisectionists drafted animals, primarily dogs, as partisans in the struggle over animal experimentation. With the rise of Cold War, pervasive anticommunism and fears of atomic annihilation moved animals and animal experimentation to center stage, mediating fierce conflicts over medical research and international politics.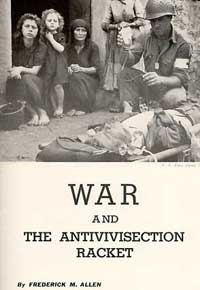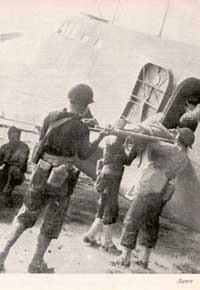 Medical researchers emphasized the role of animal tests in developing battlefield medicine in order to establish support for continued animal experimentation.
(NLM, MS C 417, Box 73)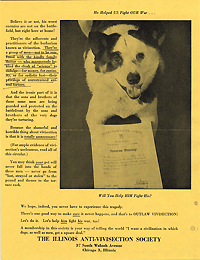 Click for a larger image.
Antivivisectionists highlighted the loyalty of war dogs to make the case against animal experimentation.
(NLM, MS C 417, Box 12)