History of Medicine
Before the 6th century AD, Buddhist priests from China introduced Chinese medicine to Korea and Japan. Traveling priests disseminated Chinese medical knowledge throughout these countries more widely during the Tang dynasty (618-907 AD).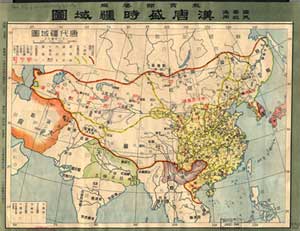 Map of the Chinese Tang Dynasty (618-907AD),
Courtesy Geography and Map Division, Library of Congress.