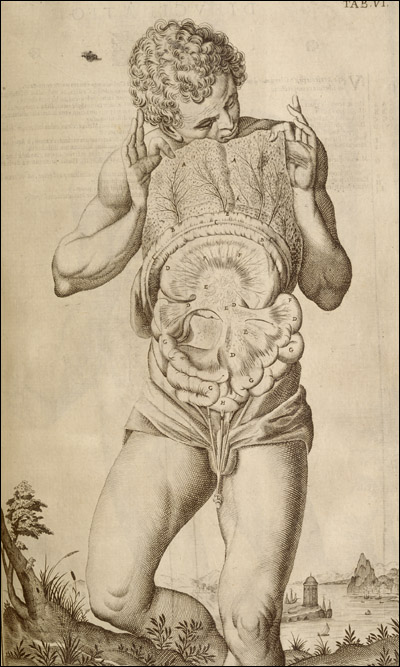 Click on the artwork above for a higher resolution images.
(loading time is long for slow connections)
Tabulae Anatomicae...
Venice, 1627. Copperplate engraving. National Library of Medicine.
Giulio Casserio
(ca. 1552-1616)
[anatomist]
Odoardo Fialetti
[artist]
Some of Casserio's plates stage a not-so-subtle flirtation. Here the model coyly hides behind a veil of his own body tissue as he bares his innards.
< Previous Image | Next Image >
Complete Gallery of Images
To see more images from this book, visit Historical Anatomies on the Web