History of Medicine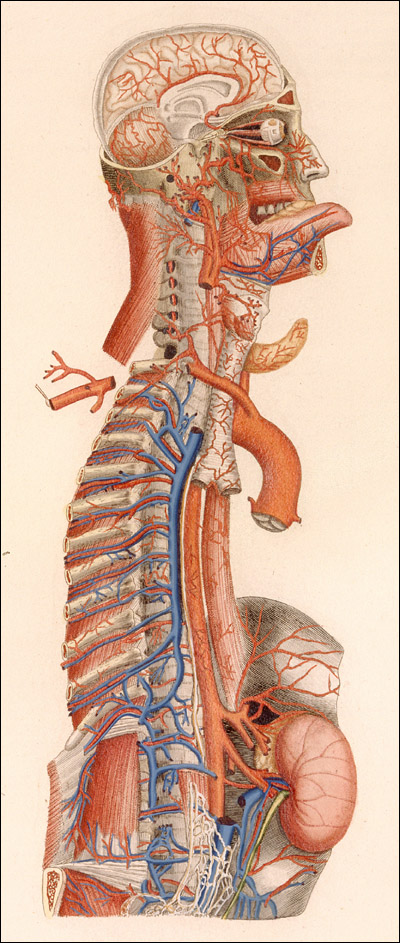 Click on the artwork above for a higher resolution images.
(loading time is long for slow connections)
Anatomia universale...
Florence, 1833. Overprinted and hand colored copperplate engraving. National Library of Medicine
Paolo Mascagni
(1755-1815)
[anatomist]
Antonio Serantoni
(1780-1837)
[artist]
Mascagni developed new methods of anatomical preservation, made important contributions to the understanding of human lymphatics, and produced a comprehensive and unprecedented series of brilliantly colored, oversized, anatomical plates.