Join Our Mailing list
Stay up -to-date with the latest at the National Library of Medicine.
Close
Exhibitions:
Surviving and Thriving: AIDS, Politics and Culture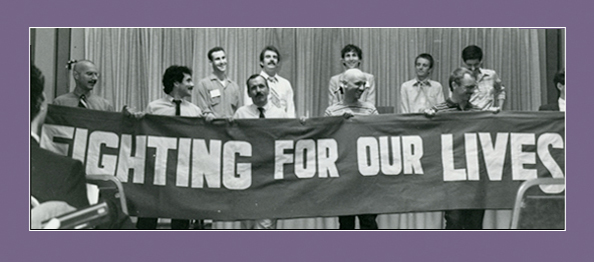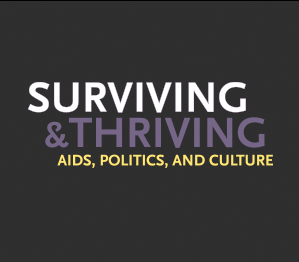 In 1981, a new disease appeared in the United States. Reactions to the disease, soon named AIDS (acquired immune deficiency syndrome), varied. Surviving and Thriving: AIDS, Politics and Culture illustrates an iconic history of AIDS alongside lesser-known examples of historical figures who changed the course of the pandemic. The title Surviving and Thriving comes from a book written in 1987 by and for people with AIDS that insisted people could live with AIDS, not just die from it. Centering the experience of people with AIDS in the exhibition allows us to see how critical they were, and continue to be, in the political and medical fight against HIV/AIDS.
The online exhibition features a range of resources for educators and students including lesson plans developed by in-classroom teachers for middle- and high-school courses, and a higher education module developed by a scholar working in the discipline for undergraduate and graduate students and instructors.
Beginning in October 2013, Surviving and Thriving became available as a traveling exhibition free of charge to interested libraries and cultural centers. Please go to Book a Traveling Exhibition for more information.
Last Reviewed: June 17, 2019