History of Medicine
| Jeffrey S. Reznick | Kenneth M. Koyle |
Kenneth M. Koyle, M.A., M.Ed.
Deputy Chief of the History of Medicine Division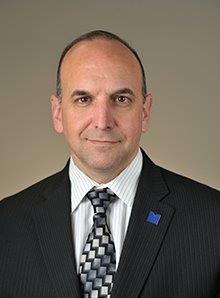 Contact Details

Building 38, Room 1E-21E
National Library of Medicine
8600 Rockville Pike
Bethesda, MD 20894-3819

Ken.koyle@nih.gov
Office phone: (301) 827-4599
Fax: (301) 402-0872




Professional Experience




Deputy Chief, History of Medicine Division, 2012-Present

National Library of Medicine
Bethesda, MD

Ken Koyle joined the staff of the National Library of Medicine as the Deputy Chief of the History of Medicine Division in August of 2012. He previously held a similar position in the US Army Medical Department (AMEDD) Center of History and Heritage, an organization he helped to establish in 2010 and in which he was responsible with the chief of the Center for supervision of an 18-person staff of history, archives, and museum personnel and administration of a $2.1M annual budget, as well as historical research in support of AMEDD and the Office of the Surgeon General.

Prior to his tenure at AMEDD, Ken was a Medical History Fellow at the Uniformed Services University of the Health Sciences, where he received his master's degree in history. Ken also holds a master's degree in adult education from Pennsylvania State University.

Ken also served with distinction as Director of the Medical Evacuation Doctrine Course at the US Army School of Aviation Medicine, where he conducted analysis of the doctrine and training requirements of the military's medical evacuation systems.

Ken is a retired Army officer with more than 25 years of uniformed service.




Articles and Chapters




Contributing author, Builders of Trust: Biographical Profiles from the Medical Corps Coin. Fort Detrick: Borden Institute; 2011

History of the AMEDD Civilian Corps.