Tea Regulation
Tea dumped by American patriots into Boston Harbor before the start of the American Revolution would have been largely green (unfermented) tea. Unscrupulous merchants developed the practice of "facing" this type of tea, that is, adding potentially harmful ingredients such as talc, clay, and gypsum to improve its appearance and give it the blue-green color characteristic of green tea. Facing allowed them to disguise inferior quality and increase the weight. Cultural differences helped perpetuate the fraud. Whereas the Japanese valued the fragrance and delicate aroma of their green teas, Americans tended to judge a tea's quality solely by its color. Methods were developed to detect these adulterations.
The 1913 Gould Net Weight Amendment was targeted at tea and other potentially deceptive packaged food products. This law requires all packaged food products to clearly display an accurate net-weight on the label. Traditionally, tea was sold by the pound, half-pound and quarter-pound. In packaged form, it had proven an easy target for short-weighting. This woman is buying a traditional half-pound size package of black tea, but it is clearly marked 7 oz., one ounce short of a full half-pound.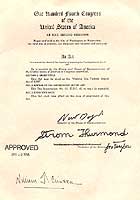 The Tea Board met every year for 99 years, except during World War II when tea was rationed. Congress abolished the program in 1996, one year shy of its one-hundredth anniversary. Although the tea industry itself had paid for the advisory Tea Board's services since the 1950s, several administrations attempted to portray it as a quaint example of the useless proliferation of government advisory committees, and vowed to have it abolished. It proved a little more difficult to curtail since it was a law rather than a regulation, so it wasn't until 1996 that Congress itself passed an act repealing its own Tea Act.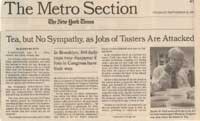 Although there is no longer a Supervising Tea Examiner employed by the government, tea imported into the U.S. is still regulated as a beverage by the Food and Drug Administration. Tea was and still is particularly vulnerable to mustiness and mold, as well as to adulteration and short-weighting.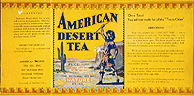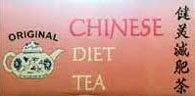 Over the years, FDA has acted against many teas promoting everything from weight loss to curing heart disease and ulcers. Teas making medicinal claims, such as this herbal Desert Tea which claimed in 1935 to help people stop using ordinary tea and coffee, were subject to legal action. Teas promoting weight loss are still being touted. Atomic weapons testing also resulted in the radioactive contamination of some teas during the 1950s.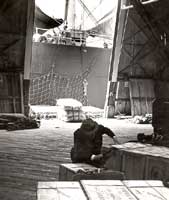 Teas that are refused entry into the U.S. can be appealed. A 1962 letter by an import broker protesting the refusal of his kind of tea (consisting largely of stems) states: "A Japanese dietician invented a tea used mainly tea stems instead leaves which contains least caffeine which means least exciting for our nervous system. . . . I can't understand why you scientific Americas stick to an old idea that the tea must be made of tea leaves. It (this) [sic] the reason you cast away the tea into the sea at Boston which started the Independent War?"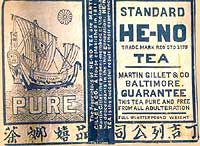 Among the memorable seizures of tea in the nation's history, is that of He No Tea. Consisting principally of dried Kentucky bluegrass, it was certainly not a standard tea in any traditional sense, and it was seized and charged with misbranding. In court, the product was reportedly defended by a Chinese attorney, however, who argued (and lost) that the name was entirely accurate since it was "hay" and had "No Tea."