2023-2024 NLM Associate Fellows Announcement
May 23, 2023
The National Library of Medicine (NLM), a global leader in biomedical informatics and computational health data science research and the world's largest biomedical library, is pleased to announce its 2023-2024 class of Associate Fellows.
Starting July, NLM Associate Fellows will begin a robust educational and leadership program offering a variety of activities including formal lectures, presentations, projects in operations, research and development, policy, and data analysis.
The 2023-2024 NLM Associate Fellows include the following individuals:
Alex Henigman received her MLS from Emporia State University in May 2023. While completing her program, Alex worked and interned at various institutions, including the Zalk Veterinary Medical Library at the University of Missouri, the Network of the National Library of Medicine Region 3, the Open Legal Blog Archive, and the NASA Goddard Space Flight Center Library. She gained experience with reference, open access, and metadata in these roles. Alex has developed research skills as a Medical Library Association Research Training Institute Fellow. She is passionate about health literacy, open science, and food justice. Before graduate school, Alex worked as an Adult Reference Paraprofessional at a public library while she earned her B.A. in English from the University of Missouri – St. Louis. As an NLM Associate Fellow, Alex hopes to gain health literacy, data science, and information dissemination skills, including research data management. Following the fellowship, Alex aspires to work in a research or academic setting, performing work related to health/nutrition literacy, information ethics, and/or data management.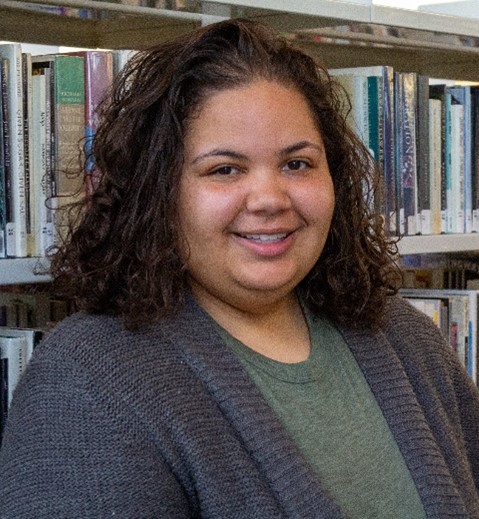 Ariah Long received her MLIS degree from the University of Illinois at Urbana-Champaign in May 2023. During the 2022-2023 academic year, she worked as a graduate assistant at the University of Illinois at Chicago's Library of the Health Sciences. In this position, she created and edited several supplemental instructional materials related to health sciences research. Moreover, she assisted students and faculty members with academic research queries. Ariah also received her BA in English from the University of Illinois at Chicago, where she worked in the university library's scholarly communication department and helped develop the library's makerspace. As an NLM fellow, Ariah is interested in getting involved in the user engagement and training sectors to gain more instructional experience. Additionally, she hopes to gain more data science skills to research health literacy in BIPOC communities. She plans to bring community and comfort to an academic or government library after the fellowship through engagement and training initiatives. Specifically, she hopes to help medical students, researchers, and professionals feel safe, understood, and prepared as they enter their research and professional endeavors.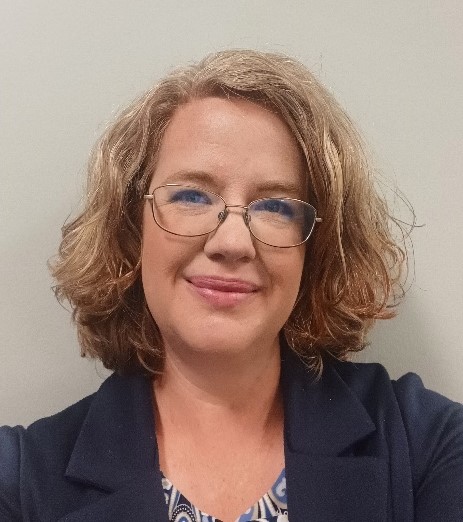 Kristi Torp earned her MLS with a Health Information Professionals Concentration from Emporia State University in August 2022. While pursuing her degree, she completed a practicum with NNLM Region 4 and earned her MLA Consumer Health Information and Disaster Information Specializations. Kristi holds a BA in History from Utah Valley University and has previously worked as a piano teacher and at the Springville Public Library. Shortly before finishing her MLS, she began working for NNLM Region 5 at the University of Washington, where she helped create the Diverse Voices in Health and Medicine Collection Development Toolkit. After graduation, Kristi continued working with NNLM Region 5 as a Project Specialist. As an NLM Associate Fellow, she is eager to explore collection development, the history of medicine, and health outreach. After the fellowship, she hopes to work in an academic or government setting where she can promote health equity and health literacy.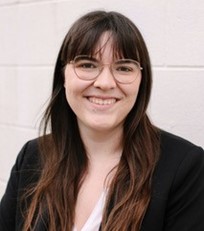 Julie Volpenhein received her MSLS in May 2023 and her Bachelor of Arts in English in 2020 from the University of Kentucky. During her MSLS program, she completed a practicum with the University of Kentucky Medical Center Library, where she worked on a methodology review of public health literature. Before her graduate school program, Julie worked as an AmeriCorps VISTA at the SOS Foundation, a food access nonprofit organization in South Florida. She focused on nutrition education, health literacy, and program evaluation. Julie has interests in controlled terminologies and vocabularies, open science principles, research data management, and user experiences with library services. As a fellow, Julie hopes to learn more about these topics and how to promote high-quality research through library practices. After completing the fellowship, Julie hopes to work in an academic library supporting researchers in their medical and health science work.



Learn more about NLM's Associate Fellowship Program.