NLM Senior Investigator Zhiyong Lu, PhD, Elected as the International Academy of Health Sciences Informatics 2023 Class of Academy Fellows
July 07, 2023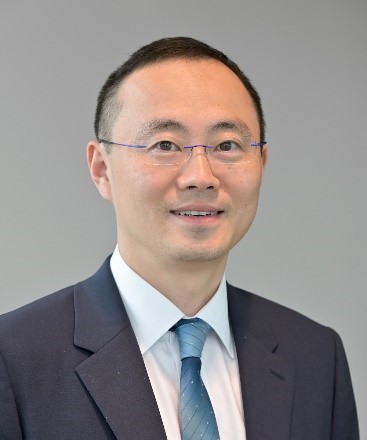 Zhiyong Lu, PhD, FACMI, Senior Investigator in the Computational Biology Branch of the National Library of Medicine's (NLM) Intramural Research Program, has been elected as a Fellow of the International Academy of Health Sciences Informatics (IAHSI).
IAHSI, the Academy of the International Medical Informatics Association (IMIA), serves as an honor society that recognizes expertise in biomedical and health informatics internationally. Dr. Lu now joins the prestigious fellowship of international peers recognized for their international and substantial achievements in the field.
"Election to the Academy is one of the highest honors in the field of biomedical informatics," said NLM Director Patricia Flatley Brennan, RN, PhD. "NLM congratulates Dr. Lu on this tremendous accomplishment."
Dr. Lu started at NLM in 2007 as a staff scientist, became an associate investigator in 2009, and became NIH's first Earl Stadtman investigator in biomedical informatics and computational biology in 2011. He was also elected as a Fellow of the American College of Medical Informatics in 2019.
Dr. Lu leads research in biomedical text and image processing, information retrieval, and artificial intelligence/machine learning. In addition to his research, Dr. Lu spearheads innovative research and development efforts to improve literature search and information access in NLM widely-used resources including PubMed and LitCovid.