Board of Regents Profiles
The National Library of Medicine Board of Regents meets three times a year. There are ten appointed members and nine ex officios. The following are the current appointed members with their dates of office.
Jill Taylor, Ph.D.
2015-2019
Dr. Jill Taylor is the current chair of the Board of Regents.
Dr. Taylor is Director of the Wadsworth Center, New York State Department of Health and her background is in the area of public health services research. She is responsible for the day-to-day functioning of the Biggs Laboratory, maintaining close communication with Executive Staff within the Office of Public Health, the Department of Health and outreach to external organizations. She is also responsible for the development of the annual budget and new funding initiatives, determining scientific and research priorities for the Center, planning for a new laboratory facility and management of the laboratory's response to public health emergencies.
Dr. Taylor received her Ph.D. from the University of Queensland.
Alessandro Acquisti, Ph.D.
2015-2019
Dr. Alessandro Acquisti is Professor of Information Systems and Public Policy at Heinz College, Carnegie Mellon University (CMU) and a member of Carnegie Mellon CyLab. He is the co-director of the CMU Center for Behavioral Decision Research and a member of the National Academies' Committee on public response to alerts and warnings using social media and associated privacy considerations. His research focuses on the economics of privacy. His studies have spearheaded the application of behavioral economics to the analysis of privacy and information security decision making, and the analysis of privacy risks and disclosure behavior in online social networks.
He received his Ph.D. from the University of California, Berkeley, and Master's degrees from UC Berkeley, the London School of Economics, and Trinity College Dublin.
Jane Blumenthal, M.S.L.S.
2016-2020
Ms. Jane Blumenthal is the Associate University Librarian for Health Sciences and Director of the Taubman Health Sciences Library at the University of Michigan, Ann Arbor. She is responsible for leading librarians and staff in collaborating with health care professionals and biomedical scientists in education, patient care, research, and data management. Prior to working at the University of Michigan, she was Assistant Dean for Knowledge Management and Director of the Medical Center Library at Georgetown University. A Past-President of the Medical Library Association, she has more than 30 years of experience in information and library services.
Ms. Blumenthal has a Master of Science in Library Science (MSLS) degree from the Catholic University of America.
Eric Horvitz, M.D., Ph.D.
2016-2020
Dr. Eric Horvitz is the Managing Director and Technical Fellow at Microsoft Research. His research focuses on principles of machine intelligence and leveraging the complementarities of human and machine reasoning. Some of his projects relate to information retrieval, health care, urban infrastructure, sustainability, and development. He served as President of the Association for the Advancement of Artificial Intelligence and Chair of the Section on Information, Computing, and Communication of the American Association for the Advancement of Science.
He received his M.D. and Ph.D. from Stanford University.
Dr. Carlos Jaén, MD, PhD
2018-2022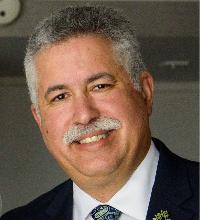 Dr. Carlos Jaén, MD, PhD is Professor and Chair of the Department of Family and Community Medicine and holds the Dr. and Mrs. James L. Holly Distinguished Professorship at the University of Texas Health Science Center at San Antonio.
He is co-director of the Center for Research in Family Medicine and Primary Care. Dr. Jaén's research has focused on preventive care for individuals of all ages, especially primary and secondary prevention of chronic diseases including diabetes, high blood pressure and heart disease. Dr. Jaén's current interests include building a healthier San Antonio through community wellness initiatives.
He received his M.D. and his Ph.D. at the State University of New York (SUNY), Buffalo, New York.
Daniel R. Masys, M.D.
2015-2019
Dr. Daniel Masys is an Affiliate Professor of Biomedical and Health Informatics at the University of Washington, School of Medicine. Dr. Masys previously chaired the Department of Biomedical Informatics at the Vanderbilt University School of Medicine, the largest academic department of biomedical informatics in the U.S., until his retirement in 2011. He has served in several leadership roles in his field throughout his career for more than 30 years. Dr. Masys is a Fellow and former President of the American College of Medical Informatics, and is an elected member of the National Academy of Medicine, a component of the National Academies of Science, Engineering and Medicine.
Dr. Masys received his M.D. degree from Ohio State University.
Gary Puckrein, Ph.D.
2016-2020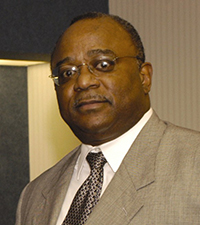 Dr. Gary Puckrein is Executive Director of the National Minority Quality Forum (NMQF), in Washington, D.C. The NMQF strengthens efforts to use evidence-based, data-driven initiatives to eliminate premature death and preventable illness for racial and ethnic minorities and other special populations. Between 1974 and 1993, he taught and lectured at Roger Williams College, Brown University, Connecticut College, and Rutgers University. He is also the Executive Director of the Alliance of Minority Medical Associations. Dr. Puckrein created and launched Minority Health Today, which served clinicians practicing in minority communities.
He received his Ph.D. in history from Brown University.