Board of Regents Profiles
The National Library of Medicine Board of Regents meets three times a year. There are ten appointed members and nine ex officios. The following are the current appointed members with their dates of office.
Heidi Rehm, Ph.D.
2019-2023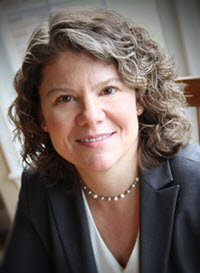 Heidi Rehm, Ph.D., is the current Chair of the Board of Regents.
Dr. Heidi Rehm is a human geneticist and genomic medicine researcher, is medical director of the Clinical Research Sequencing Platform and an institute member at the Broad Institute. She is chief genomics officer in the Department of Medicine at Massachusetts General Hospital (MGH). She is also a professor of pathology at MGH, Brigham and Women's Hospital and Harvard Medical School. She is a board-certified geneticist and leader in defining standards for the interpretation of sequence variants and a principal investigator of a major NIH-funded effort called ClinGen (Clinical Genome Resource), providing free and publicly accessible resources to support the interpretation of genes and variants.
Dr. Rehm received her M.S. in biomedical science from Harvard Medical School, and her Ph.D. Harvard University.
Lourdes Baezconde-Garbanati, Ph.D.
2019-2023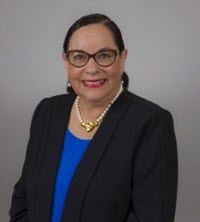 Dr. Lourdes Baezconde-Garbanati is a tenured Professor in Preventive Medicine at the Keck School of Medicine, University of Southern California. She is the founding Director of the Center for Health Equity in the Americas and Co Director of the Global Health Leadership Track in the MPH program. Dr. Baezconde-Garbanati has a solid reputation as a widely recognized national and international community engaged scholar in the areas of culture and community health, with an emphasis on Hispanic/Latino health. She teaches courses on gender and ethnic minority health, health promotion and disease prevention, culture, and on community organizing and mobilization for health locally and globally. Dr. Baezconde-Garbanati is also a member of the Norris Comprehensive Cancer Center where she is co-Director and Project Leader of the Patient Education and Community Outreach Center.
She received her Ph.D. and MPH degree from the University of California, Los Angeles.
James Cimino, MD
2021-2025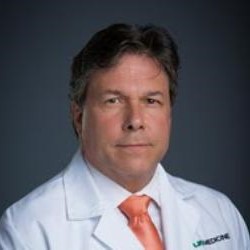 Dr. James Cimino is a board-certified internist and clinical informatician who divides his time between clinical informatics research, building clinical information systems, teaching medical informatics and medicine, and caring for patients. In 2015, he became the inaugural Director of the Informatics Institute at the University of Alabama at Birmingham (UAB). His research areas have included desiderata for controlled terminologies, mobile and Web-based clinical information systems for clinicians and patients, a context-aware form of clinical decision support called "infobuttons", and data warehouses supporting reuse of electronic health record data.
Dr. Cimino received his M.D. from New York Medical College in 1981.
Kristi Holmes, Ph.D.
2020-2024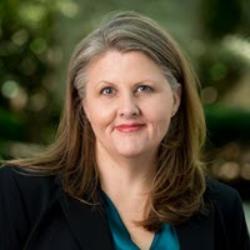 Kristi Holmes, Ph.D. is the Director of Galter Health Sciences Library & Learning Center and Professor of Preventive Medicine (Health & Biomedical Informatics) and Medical Education at Northwestern University. She leverages collaboration and technology to empower community and capacity building for the library and beyond. Her research is focused on information standards and technology to support interoperability and discoverability in research information systems, including the development of computational and social architectures to support these goals. She is deeply committed to open science best practices and brings extensive experience with highly cooperative technical information projects on the local, national, and international level. Dr. Holmes directs the Evaluation and Continuous Improvement Program at the Northwestern University Clinical and Translational Sciences Institute (NUCATS) and serves as an associate director of the institute. She received her Ph.D. in biochemistry from Iowa State University.
Jennie Lucca, MSW.
2020-2024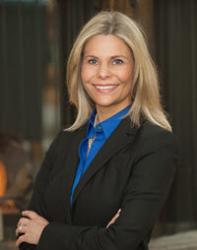 Jennie Lucca, MSW is the Chief Executive Officer of the Children's Inn at NIH and is a seasoned human service professional with more than 20 years of experience working in the nonprofit sector. She previously served as The Inn's Chief Program and Services Officer, where she oversaw the daily management of resident services, family programs and facility operations. Her primary focus has primarily been developing and managing family support programs in community and health care settings. Ms. Lucca has a Bachelor of Arts in Child Psychology from the University of Minnesota and a master's in social work with a focus on Policy, Planning and Administration from The Catholic University of America.
Omolola Ogunyemi, Ph.D.
2021-2025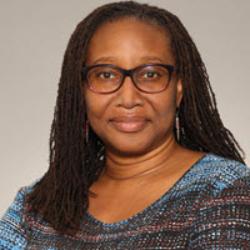 Dr. Ogunyemi is a computer scientist and biomedical informatics researcher. She is a Professor in the Department of Preventive and Social Medicine at Charles R. Drew University of Medicine and Science (CDU) in Los Angeles. She is also Director of the University's Center for Biomedical Informatics, which focuses on providing biomedical informatics solutions that benefit medically underserved communities. Her research interests include computerized medical decision support, reasoning under uncertainty, 3D graphics and visualization, machine learning and telehealth. Dr. Ogunyemi is an elected fellow of the American College of Medical Informatics.
She holds an undergraduate degree in Computer Science from Barnard College, New York, and an M.S.E, and Ph.D. in Computer and Information Science from the University of Pennsylvania.
Nancy Smider, Ph.D.
2020-2024
Nancy Smider, PhD is the Director of Research Informatics at Epic Corporation. She focuses on Epic's electronic health record system as an enabling and accelerating technology in support of the clinical research mission of organizations. Nancy earned her PhD in 1993 from the University of Wisconsin, Madison. She did her Post-Doctoral fellowship in health services research, after which she accepted a position as a Research Scientist at the University of Wisconsin, School of Medicine, where she continued her work as part of a multi-disciplinary team examining biopsychosocial models of health and disease.
Last Reviewed: August 30, 2022