Stephen Sherry, PhD, Acting Director, National Library of Medicine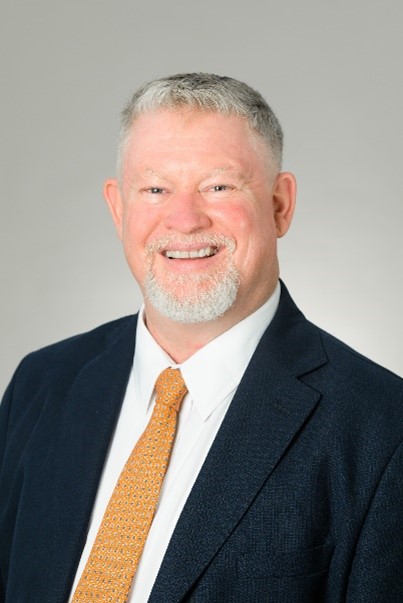 Title:
Acting Director, National Library of Medicine

Office:
National Library of Medicine
National Institutes of Health
Bldg. 38A, Room 4N419
8600 Rockville Pike
Bethesda, MD 20894

Telephone:
(301) 435-7799 (voice)

Email:
stephen.sherry@nih.gov
Stephen Sherry, Ph.D., is the Acting Director of the National Library of Medicine (NLM) at the National Institutes of Health (NIH). NLM is a leader in biomedical informatics and computational health data science research and the world's largest biomedical library.
Dr. Sherry brings a history of innovation and leadership to NLM. Prior to serving as Acting Director in October 2023, Dr. Sherry served as Director of NLM's National Center for Biotechnology Information (NCBI) and NLM Associate Director for Scientific Data Resources. Under his leadership, NLM developed advanced computational solutions for life and health science information needs and facilitated open science and scholarship through a growing array of data, literature, and other information offerings and services made available by NLM.
Dr. Sherry's vision to advance NLM's mission includes enhancing health and research through robust, sustainable information resources and transformative information science, engineering, and technology development, all while leading in engineering excellence for resilience, reliability, and representation in the era of artificial intelligence. He is recognized for his inventiveness in leveraging research assets to support public health emergency response. Dr. Sherry has been central in key innovations at NLM including the ClinicalTrials.gov Modernization effort and development of the NIH Comparative Genomics Resource, ensuring public input and technical innovation in the process. Dr. Sherry positioned NCBI as a strong collaborative force across the NIH and in support of major NLM projects including the NIH Preprint Pilot for rapid access to NIH-funded research and the MEDLINE 2022 initiative, which resulted in 100% automated indexing of the biomedical literature available through NLM's PubMed and PubMed Central (PMC).
Throughout his tenure at NLM, Dr. Sherry has participated in many NIH efforts to characterize human genetic diversity and has served on numerous working groups across NIH to address a range of data science issues including the development of the genomic data sharing policy, privacy analysis for risk-sensitive data sets and advances in scientific publications.
Dr. Sherry earned his Ph.D. in Anthropology at Pennsylvania State University in 1996 and completed a postdoctoral fellowship at the Louisiana State University Medical Center prior to joining NLM in 1998.
Last Reviewed: October 3, 2023