NLM Official Reports
Congressional Justification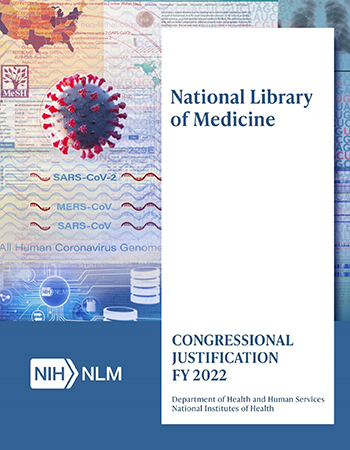 The NLM Congressional Justification provides the Senate and House Appropriations Committees detailed estimates and justifications for research and research support activities (infrastructure, administrative, etc.) that NLM would anticipate funding at the President's Budget Request level.
Strategic Plan
The NLM Strategic Plan positions the Library to carry out its congressionally mandated mission and support the important work of NIH by creating a future in which data and information transform and accelerate biomedical discovery, improving health and health care.
Annual Reports for NLM Program and Services
The annual reports are in PDF format.
Additional Reports
Previous NLM publications and productions can be found in the
Digital Collections
.
Last Reviewed: November 23, 2021