3 of 4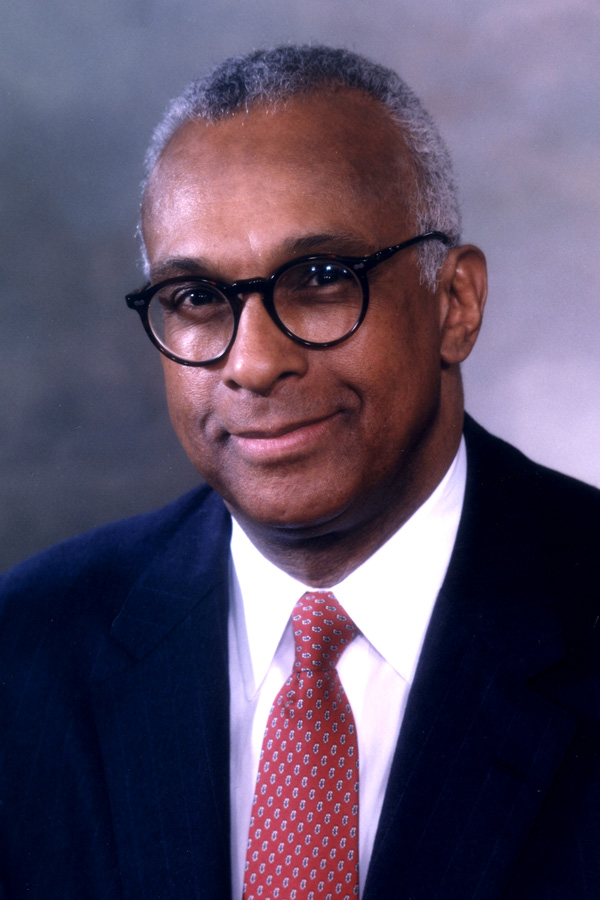 previous image
next image
LaSalle D. Leffall, Jr.
LaSalle D. Leffall, Jr., M.D., (1930–2019) believed the role of the medical school teacher is to "instruct, inspire, stimulate, develop talent, raise aspirations, and stretch the imagination." He encouraged his students to "strive for excellence," undeterred by the obstacles racism presents.
Born and raised in then-segregated Florida, Leffall was strongly influenced by well-educated parents who encouraged his academic pursuits and emphasized education as the great equalizer. After graduating high school at age 15, Leffall knew his chances of admission at a predominantly white university were near impossible. He decided to attend historically black Florida A&M University and graduated in 1948 at the age of 18. He earned his medical degree in 1952 from Howard University College of Medicine in Washington, D.C. where, he was the top-ranking student in his class.
After completing his internship and residency, he was accepted as one of the first black surgical oncology fellows at Memorial Sloan-Kettering Cancer Center in New York.
Dr. Leffall served two years in the U.S. Army Medical Corps and then returned to Howard University to concentrate on an academic career in surgical oncology. He rose through the ranks from assistant professor of surgery in 1962, to chair of the Department of Surgery in 1970, a position he held for over 25 years. Although he gave up performing surgery the week before he turned 76 and stopped actively practicing medicine in 2013, he continued to teach at Howard University College of Medicine and consulted with colleagues arriving each morning at 6:00 am.
Dr. Leffall taught several thousand medical students and more than 250 surgical residents in his career at Howard University. He served as the first African American president of the American Cancer Society in 1978, the first African American president of the American College of Surgeons in 1979, and was appointed chair of the President's Cancer Panel by President George W. Bush in 2002.
Following the credo that "education is the great equalizer," Dr. Leffall was able to move beyond the boundaries of racism and prejudice and be successful in his education, his medical career, and his life.