VSAC Support Center
Creating Value Sets
How to Create, Save, and Edit Value Sets
The following tutorial supports any Authors who need to create value sets as well as the measure developers and value set developers for the annual updates of the electronic Clinical Quality Measure (eCQM) value sets. This tutorial is useful for other purposes as well, beyond the eCQM value set annual updates.
Before you can create value sets, you need VSAC Authoring Permissions.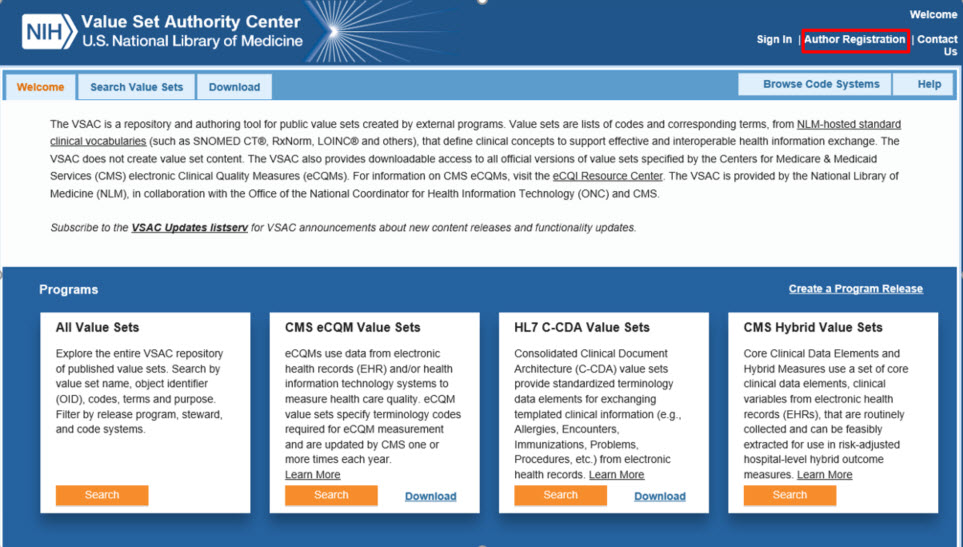 It is helpful to understand the the roles of value set authors and stewards. It is also helpful to review the VSAC Authoring Best Practices.