Science Day for Students at NIH 2021 - Speaker Biographies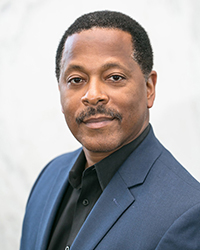 Terry Ahmed
Terry Ahmed is Head of the Reference & Web Services Section at the National Library of Medicine. He has years of experience working in different types of libraries such as academic, public, private and federal libraries. Over his career, he has performed in areas of management, virtual and in-person reference and customer services, as well as other library technical work involving microfilm and keysorting. In the past, he has served as both a stack page and a switchboard operator.


Bukky Akingbola
Bukky Akingbola is a fourth year medical student at Lincoln Memorial University DeBusk College of Osteopathic Medicine (LMU-DCOM). Originally from Woodbury, Minnesota, Bukky earned her B.S in Neuroscience and a B.A in Family Social Science from the University of St. Thomas in St. Paul, Minnesota. She holds a Masters of Science in Biomedical Science degree from Lincoln Memorial University. Bukky will be a PGY-1 at the University of Minnesota in the Department of Obstestrics, Gynecology and Women's Health. In the future, she hopes to continue involvement in organized medicine and academic medicine.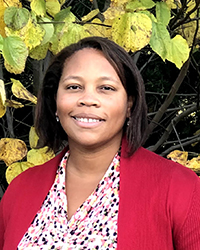 Courtney Ferrel Aklin, Ph.D.
Dr. Courtney Ferrell Aklin is the Senior Advisor to the Associate Deputy Director, National Institutes of Health (NIH), where she is responsible for advising and assisting on a variety of complex and sensitive issues, strategic interactions and management leading to effective and efficient operation of the Immediate Office of the Director. Dr. Aklin has over 15 years of research administration and leadership experience at NIH ranging in roles from Program Director to Chief of Staff. She is a licensed clinical psychologist with a Ph.D. in clinical psychology from the University of Maryland, College Park and a B.A. in business administration and psychology from the University of Richmond.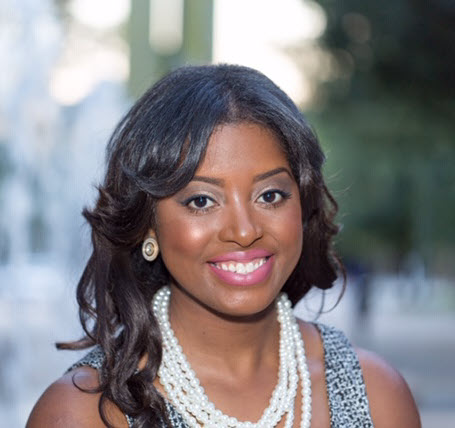 Kimberly Bellamy
Kimberly Bellamy serves as Sr. Specialist, Strategic Programs and Partnerships at the Association of American Medical Colleges (AAMC). For the past three years, she has contributed to programs and initiatives to advance equity, diversity and inclusion across the medical education continuum with an emphasis on Black males and Indigenous populations. Prior to joining AAMC, Kimberly worked in academic support, academic advising, and career development at several colleges and universities. She earned her Bachelor of Science in Communication from East Carolina University and Master of Science in Education from Old Dominion University.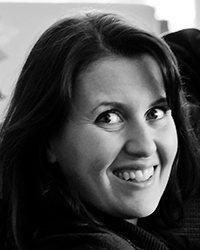 Laura Biven, Ph.D.
Dr. Laura Biven is the data science technical lead for the Office of Data Science Strategy (ODSS). In this role she is responsible for strategic planning, coordination, and oversight in cloud computing, platform interoperability, and bringing together the computer science and biomedical communities. Prior to joining ODSS, she spent 12 years at the Department of Energy (DOE) leading strategic efforts in data management and data science. In addition to ODSS and DOE, she served as an American Association for the Advancement of Science (AAAS) Science and Technology Policy Fellow at the U.S. Department of Agriculture and the Department of State.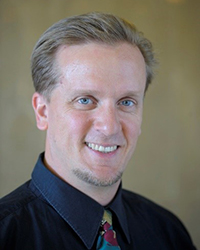 Donny Bliss
Donny Bliss is a medical illustrator and animator at the National Library of Medicine (NLM) and the National Institute of Nursing Research. He works with doctors and scientists blending visual art and science to help make complex ideas easier to understand. His works include illustrations, 3D animations, and virtual reality.


Patricia Flatley Brennan, R.N., Ph.D.
Dr. Brennan is the Director of the National Library of Medicine (NLM) at the National Institutes of Health (NIH), where she oversees the world's largest biomedical library. She has positioned the Library to be the hub for biomedical data science at NIH and across the globe.

Dr. Brennan holds an appointment as associate investigator in the National Institute of Nursing Research Division of Intramural Research, where she directs the Advanced Visualization Laboratory. Before joining NIH, she was the Lillian L. Moehlman Bascom Professor in the School of Nursing and College of Engineering at the University of Wisconsin–Madison.

Dr. Brennan is a member of the National Academy of Medicine. She is a fellow of the American Institute for Medical and Biological Engineering (AIMBE), the American Academy of Nursing, the American College of Medical Informatics, and the New York Academy of Medicine.


Nicholas Brutus
Nicholas Brutus is a proud son of Haitian and Jamaican immigrants, born and raised in Long Island, New York. He completed his undergraduate degree at CUNY Hunter College where he excelled academically and athletically, becoming an NCAA Scholar All-American wrestler. During his gap year before medical school, he worked full-time in a medical device lab as a Quality Control Team Leader where he did research to improve infectious disease detection through in-vitro diagnostics. There, he oversaw the development and improvement of rapid detection test kits for pathogens including SARS-CoV-2, HIV1/HIV2, Syphilis, Zika, Ebola, and more. Nicholas is now a first-year medical student at Albany Medical College and serves as Vice-President of Student Council, Chair on the Underrepresented Student Alliance, and as the National Coordinator of Building the Next Generation of Academic Physicians (BNGAP).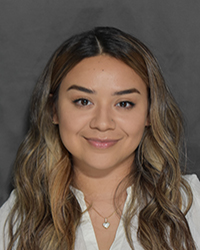 Saida Coreas
Saida Coreas is a post-baccalaureate Intramural Research Training Award (IRTA) fellow working in the Division of Intramural Research at the National Heart, Lung, and Blood Institute (NHLBI) under Dr. Eliseo J. Perez-Stable. Her research interests include understanding how factors relating to social determinants of health influence tobacco use among minority populations. Ms. Coreas is currently working on research projects related to tobacco use behaviors and tobacco related disparities among minority populations. Specifically, Ms. Coreas is looking at racial/ethnic differences in tobacco products use patterns among U.S. adults, as well as relationships between cigarette smoking susceptibility and smoking initiation among U.S. youth. Ms. Coreas received her B.S. in Public Health from California State University, Los Angeles in 2018.


Mike Davidson

Mike Davidson is a librarian at the National Library of Medicine's (NLM's) Office of Engagement and Training, specializing in issues relating to data science, user outreach, training, and education. Prior to joining NLM, Mike worked as both a technical services and public services librarian at the National Oceanic and Atmospheric Administration (NOAA) Central Library.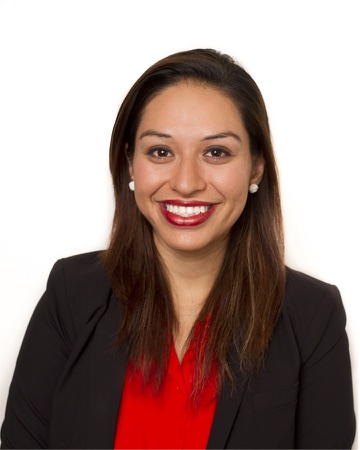 Jess Davila
Jess Davila is a current M2 in the 5-year MD/MPH Program (class of 2023) at Loyola University Chicago Stritch School of Medicine. She is a part of the Global Health and Health Equity Honors Program at Stritch. She is studying global health and public health alongside medicine because she hopes to spend much of her future work on addressing healthcare disparities. She attended Goshen College (a small liberal arts college in Goshen, Indiana) and graduated in 2016 with a BA in Psychology. Jess was born in Zacatecas, Mexico and immigrated to the U.S. in 2008 at the age of 14 as a high school sophomore. As a first-generation student and first-generation immigrant who did not speak a single word in English when she started high school– she heavily relied on mentors to make it to medical school. Because of her background and experiences, she is very passionate about mentorship.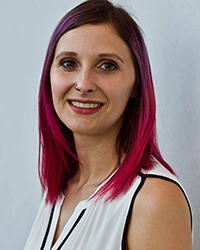 Allissa Dillman, Ph.D.
Dr. Allissa Dillman serves as the workforce development and community engagement lead for the Office of Data Science Strategy (ODSS) at the National Institutes of Health (NIH). Her main role is to organize codeathons to bring together diverse communities toward solving relevant problems for the scientific community. Her job also entails teaching workshops on data science tools and standards and reproducible data science practices to both the scientific and lay community. Dr. Dillman has focused specifically on lowering the barriers of entry for data science by building programs that offer equitable access for all.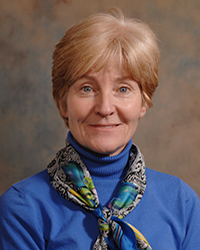 Josephine M. Egan, M.D.
Josephine M. Egan, M.D., is a Board-Certified Internist and Board Certified in Endocrinology, Diabetes, and Metabolism. Dr. Egan received her medical degree in Ireland, residency in Internal Medicine in Baylor College of Medicine in Houston, and Endocrinology training at the University of Virginia, Charlottesville. She has been with National Institute of Aging (NIA) since finishing that fellowship. Her research over the years relates to understanding Islet of Langerhans in health and disease; how insulin gets secreted and synthesized; and insulin action.


Jason Ejimogu
Jason Ejimogu was born and raised in Montgomery County, Maryland and is currently a senior biochemistry major at the University of Maryland, Baltimore County (UMBC), where he is a student in the Meyerhoff Scholars program. As a student, Jason conducted research under the mentorship of Dr. Michael Summers at UMBC and has volunteered in his community through Phi Delta Epsilon medical fraternity. This fall, Jason will be attending medical school with the goal of becoming a leading cardiologist in medicine.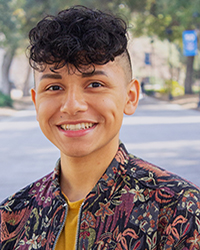 Luis Estrada
Luis Estrada is a third-year QuestBridge Match student majoring in molecular biology at Pomona College in Claremont, California. After graduating from Benjamin Banneker Academic High School in 2018, he knew he wanted to work towards a STEM career. As such, he has learned about many scientific fields and hopes to tell everyone about it, or anything people find interesting, on Science Day for Students at the National Institutes of Health (NIH) 2021!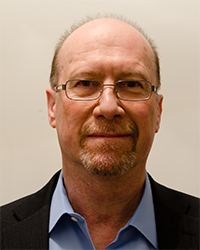 Dan Gerendasy, Ph.D.
Dr. Gerendasy is the Chief of International Programs at the National Library of Medicine (NLM), where he is working on projects to increase the capacity to disseminate health information in Africa. He came to NLM from the National Institutes of Health (NIH) Center for Scientific Review. His responsibilities as a Scientific Review Officer included leading reviews of major international and global health research projects and training programs. Before joining NIH, he spent 12 years at the Scripps Research Institute starting as a postdoctoral fellow and leaving as Assistant Professor. His NIH-funded research program focused on molecular mechanisms of changes in synaptic function. Dr. Gerendasy received a B.A. in biology from Grinnell College, an M.S. in biochemistry from Northwestern University, and a Ph.D. in molecular biology from the University of Arizona.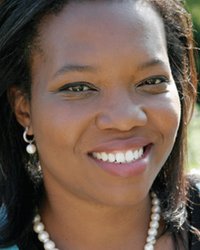 Lynne Holden, M.D.


Dr. Lynne Holden is a Professor of Emergency Medicine at the Albert Einstein College of Medicine, Bronx, N.Y. She is the Co-Founder and Chief Executive Officer of Mentoring in Medicine, Inc. which is a youth health and science development nonprofit organization. Dr. Holden attended Howard University and graduated with a B.S. in Zoology. She is the product of six summer medical academic enrichment and research programs throughout high school and college. She earned her M.D. from the Temple University School of Medicine.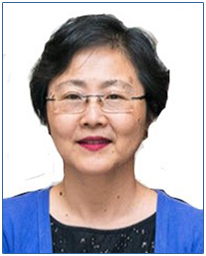 Jiwon Kim
Jiwon Kim is a team lead and educator in the History of Medicine Division's Exhibition Program at the National Library of Medicine (NLM). She works in a multi-disciplinary team of historians, scientists, teachers, librarians, designers, web programmers, and others, to produce exhibitions about science and medicine, society, and history. These exhibitions raise awareness of and connect people to resources for making informed decisions about health.


Jon R. Lorsch, Ph.D.
Jon R. Lorsch, Ph.D. is the Director of the National Institute of General Medical Sciences (NIGMS), which supports basic research that increases understanding of biological processes and lays the foundation for advances in disease diagnosis, treatment, and prevention. As a leader in RNA biology, Dr. Lorsch studies the initiation of translation, a major step in controlling how genes are expressed. Dr. Lorsch is as passionate about education as he is about research. During Dr. Lorsch's tenure at Johns Hopkins, he worked to reform the curricula for graduate and medical education, spearheaded the development of the Center for Innovation in Graduate Biomedical Education, and launched a program offering summer research experiences to local high school students, many from groups that are underrepresented in the biomedical sciences.


Natasha Lugo-Escobar, Ph.D.
Natasha Lugo-Escobar, Ph.D. is the Director of the High School Scientific Training & Enrichment Program 2.0 (HiSTEP 2.0). She is a neuroscientist by training and science education program administrator. Dr. Lugo-Escobar joined the Office of Intramural Training & Education (OITE) in 2013, where she has managed scientific educational programs for new summer students (HiSTEP and HiSTEP 2.0), assists with training programs for postbaccalaureate fellows, and serves as a liaison of the National Institutes of Health (NIH)-Society for the Advancement of Chicanos/Hispanics and Native Americans in Science (SACNAS) Chapter. Throughout her scientific career, she has demonstrated her commitment to science, education, and research through teaching, outreach, and committee service. As a trained neuroscientist and science educator, she is deeply committed to empower younger generations to pursue their career dreams in the biomedical and health-related fields.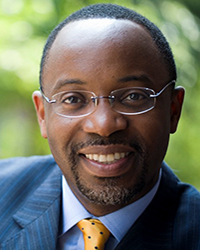 Andrew Morrison
Andrew Morrison has utilized his 25+ years of award-winning marketing skills to assist the organization with strategic planning, fund development, outreach and new programs. Mr. Morrison is an accomplished entrepreneur who appeared on the Oprah Winfrey Show and was featured in the Wall Street Journal, CNBC, Entrepreneur Magazine, Crain's Magazine and The Network Journal 40 Under 40. Mr. Morrison received a B.S. (Electrical Engineering) from Rensselaer Polytechnic Institute.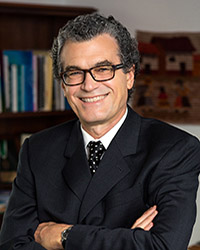 Eliseo J. Pérez-Stable, M.D.
Eliseo J. Pérez-Stable, M.D. is Director of the National Institutes of Health's (NIH's) National Institute on Minority Health and Health Disparities (NIMHD), which seeks to advance the science of minority health and health disparities research through research, training, research capacity development, public education, and information dissemination. Before coming to NIH in 2015, Dr. Pérez-Stable was at the University of California, San Francisco (UCSF), where he was professor of medicine, practiced general internal medicine, and was chief of the Division of General Internal Medicine. His research interests include improving the health of racial and ethnic minorities and underserved populations, advancing patient-centered care, improving cross-cultural communication skills among clinicians, and promoting diversity in the biomedical research workforce.


Norma Iris Poll-Hunter, Ph.D.
Norma Iris Poll-Hunter, Ph.D. serves as Senior Director of Workforce Diversity in Equity, Diversity and Inclusion at the Association of American Medical Colleges (AAMC). She provides strategic direction for initiatives focused on advancing equity, diversity and inclusion across the medical education continuum. Dr. Poll-Hunter's scholarly work focuses on diversity, workforce development, and culturally responsive education and training. Prior to the AAMC, Dr. Poll-Hunter practiced as a bilingual psychologist in Schenectady, New York. She attended the University of Albany, SUNY, where she earned her Ph.D. in Counseling Psychology, and she earned her BA in Psychology at Lehman College, CUNY.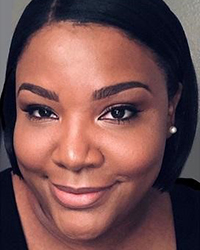 Marie Preston
Marie Preston, Lead Technical Information Specialist, is a new Unit Head in NLM's Preservation and Collection Management Section (PCMS). In this role, Marie supervises library technicians and information professionals to help ensure the preservation and maintenance of NLM's collections. Marie came to NLM from the NIH Library where she led the Library's Training Program. Prior to working at the NIH Library, Marie served as Project Manager on the PCMS Collection Maintenance and Reformatting contract. Marie has over 20 years' experience working in academic and federal libraries. She holds a Master's degree in Library Science from North Carolina Central University.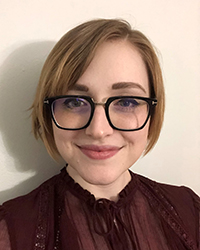 Brandie Pullen
Brandie Pullen is a technical information specialist in the Cataloging and Metadata Management department of the National Library of Medicine (NLM). She graduated from University of Denver with a Masters in Library and Information Sciences and has held many different library-based positions which let her work in archiving, record management, special library reference, and more.


Donald Rodriguez
Donald Rodriguez serves as National President of the Latino Medical Student Association (LMSA) for the 2020-21 academic year. In this capacity, Donald oversees a national non-profit organization with over 50 medical student leaders and over 2,000 active members, all of whom are committed to increasing diversity and inclusion among trainees at all levels of U.S. medical education. A proud Dominican American from central Massachusetts, Donald is also a 5th year MD/PhD candidate at the University of Chicago Pritzker School of Medicine, where he studies the factors that underlie how the immune system responds to self-proteins in mice, and how those factors shape autoimmunity and anti-tumor immunity.


John Rohde, Ph.D.
Dr. John Rohde is an an American Association for the Advancement of Science (AAAS) Science & Technology Policy Fellow in the Office of Research Quality (ORQ) at the National Institute of Neurological Disorders and Stroke (NINDS). ORQ promotes high-quality, transparent, and rigorous research practices across the National Institutes of Health (NIH). As a post-doc, John studied the mechano-chemical coupling of ATP-driven motor proteins and served as an education-focused researcher in the medical school at the University of Minnesota. He earned a Ph.D. in Biochemistry & Molecular Biophysics at the University of Minnesota where he studied inherited cardiac diseases and a new class of small-molecule therapeutics designed to treat these disorders. John is passionate about education and has spent seven years in the classroom as a lecturer, adjunct professor, and high school science teacher.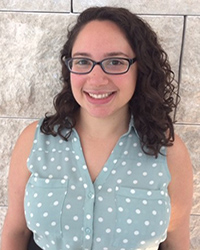 Gina Roussos, Ph.D.
Dr. Gina Roussos is a social scientist with expertise in behavior and attitude change and intergroup biases. As a Health Policy Analyst in the Office of the Director at the National Institute on Minority Health and Health Disparities (NIMHD), she coordinates projects and initiatives related to community outreach and stakeholder engagement, workforce diversity and development, and racial disparities in maternal health. Before coming to NIMHD, Dr. Roussos worked as a consultant at the Diversity Science Branch of the Institute for Equity & Inclusion Sciences in Portland, Oregon developing effective means of advancing diversity, equity, and inclusion in workplace and healthcare settings.


Hassan Tetteh, M.D.
Dr. Hassan A. Tetteh is a U.S. Navy Captain and Associate Professor of Surgery at the Uniformed Services University of the Health Sciences and adjunct faculty at Howard University College of Medicine. He was selected as a 2019 Emerging Leader in Health and Medicine Scholar by the National Academy of Medicine. Currently, Dr. Tetteh is a Thoracic Surgeon for MedStar Health and Walter Reed National Military Medical Center. He leads a Specialized Thoracic Adapted Recovery (STAR) Team in Washington, D.C., and his research in thoracic transplantation aims to expand heart and lung recovery and save lives.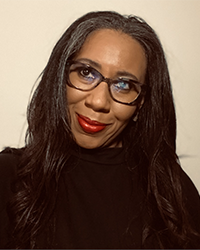 Udana Torian
Udana Torian is a published biologist with 17 years of service at the National Institutes of Health (NIH). She has contributed to research decoding infectious diseases impacting human health such as hepatitis and influenza. Beyond the bench, Udana has served her community as a volunteer paramedic/firefighter with over 20 years of field experience and also as a burgeoning citizen data scientist exploring the power of data to disrupt the cycle of disparity and health inequities that affect minority communities.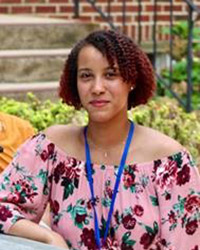 Redeit Woldebirhan
Redeit Woldebirhan was a part of the HiSTEP 2019 cohort. Redeit is currently a freshman at Bucknell University, a private university in Pennsylvania. Redeit is a biology major and planning on possibly minoring in neuropsychology.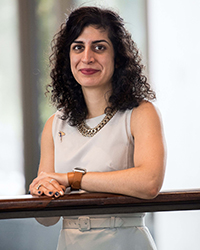 Maryam Zaringhalam, Ph.D.
Maryam Zaringhalam, Ph.D. is the Data Science and Open Science Officer in the National Library of Medicine's (NLM's) Office of Strategic Initiatives. In this role, Dr. Zaringhalam works to enhance capacity in the biomedical research community for data science and open science, as well as promoting diversity, equity, and inclusion among the research workforce. Prior to her current position, she was an American Association for the Advancement of Science (AAAS) Science & Technology Policy Fellow at NLM from 2017 to 2019. Dr. Zaringhalam received her Ph.D. in molecular biology from the Rockefeller University in 2017. She is also a long-time science communicator and advocate for diversity, equity, and inclusion in the sciences, working as a Senior Producer for the science-inspired storytelling series The Story Collider.
Last Reviewed: March 10, 2021