Overview of SNOMED CT
SNOMED CT has been designated as a national standard for several purposes (including problem list and public health reporting) in the initial certification criteria for EHRs issued by ONC.
Continue below to learn more about, and the benefits of, SNOMED CT.

SNOMED CT:
Is the most comprehensive and precise, multilingual health terminology in the world.
Has been, and continues to be, developed collaboratively to ensure it meets the diverse needs and expectations of the worldwide medical profession.
Assists with the electronic exchange of clinical health information.
Can be mapped to other coding systems, such as ICD-9 and ICD-10, which helps facilitate semantic interoperability.
Is accepted as a common global language for health terms in over 50 countries.
Is a resource with extensive, scientifically validated clinical content.

SNOMED CT based clinical information benefits individual patients and clinicians, as well as populations, and it supports evidence based care. When implemented in Electronic Heath Record software applications, SNOMED CT can be used to represent relevant clinical information consistently and comprehensively as an essential part of producing electronic health information.
In the U.S., regulations have designated that SNOMED CT be the US national standard for additional categories of information in EHRs and for additional health information exchange transactions. SNOMED CT has been chosen as the standard for selected data elements in international genetic information resources, including a Genetic Testing Registry and database of clinically significant human variations under development at NIH. It is also being used in an increasing number of clinical research studies.

There are many benefits of using SNOMED CT in Electronic Health Records including:
Health information can be shared consistently within and across healthcare settings.
Data can be organized, queried, and analyzed for the benefit of the individual and institution.
The risk of different interpretations of the record between different healthcare settings can be reduced.
Can remove language barriers as it enables multilingual use.
Updated twice a year to help users keep pace with the advances of healthcare terminology and add to the scope of coverage.
SNOMED CT provides health care professionals the ability to use different terms that mean the same thing when implementing SNOMED CT in their software applications. For example, the terms heart attack, myocardial infarction, and MI may mean the same thing to a cardiologist, but, to a computer, they are all different. There is a need to exchange clinical information consistently. SNOMED CT fills this need by enabling semantic interoperability and by supporting the exchange of clinically validated health data between different health care providers, setting, researchers and others.
In addition to adding value to Electronic Health Records, SNOMED CT provides support for Meaningful Use. The Office of the National Coordinator for Health Information Technology (ONC) and Centers for Medicare & Medicaid Services (CMS) have adopted SNOMED CT as one of the key terminologies for Meaningful Use. SNOMED CT supports the following Meaningful Use Objectives:
Maintain an up-to-date problem list of current and active diagnoses
Record patient family health history as structure data
Identify and report cancer cases to State cancer registries
Record and track changes in patient vital signs
Record patient smoking status
Provide a summary record for each transition of care
There are also several key resources designed to help with the implementation of SNOMED CT. These include subsets that identify the most commonly-used codes and terms; mappings to ICD-9-CM and ICD-10-CM; and browsers that assist in finding other codes for local customization. For more information on these resources, please see the NLM SNOMED CT page.
Additional information about the benefits of SNOMED CT are described by the IHTSDO, including documentation on Building the Business Case for SNOMED CT.
To learn more about SNOMED CT enabled solutions and benefits, please see the IHTSDO SNOMED CT in Action page.

SNOMED CT has a rich history, with national and international roots in its development.
1965 SNOP

SNOMED CT originated from the Systematized Nomenclature of Pathology (SNOP), published by the College of American Pathologists (CAP) to describe morphology and anatomy.

1975 SNOMED

Under Dr. Roger Cote, CAP expanded SNOP to create the Systematized Nomenclature of Medicine (SNOMED) to meet the growing needs of medicine.

1979 SNOMED II

SNOMED II is published, becoming the most widely adopted version at the time.

1980s Read Codes

The Read Codes were developed independently in the United Kingdom at the National Health Service Centre by Dr. James Read. Eventually the Read Codes evolved into the Clinical Terms Version 3 (CTV3).

1993 SNOMED International 3.0

Major expansion and revision published, was called SNOMED International, or SNOMED 3.0.

1998 Merging Terminologies

CAP began a three-year harmonization project to merge SNOMED Reference Terminology (RT) and CTV3.

2000 SNOMED RT

CAP collaborated with Kaiser Permanente to create a logic-based version of SNOMED International called SNOMED RT, which was first published in 2000.

2002 SNOMED CT

CAP completes the merge of SNOMED RT and CTV3 and publishes the first version of SNOMED Clinical Terms (CT).

2003 NLM

In July 2003, the National Library of Medicine (NLM), on behalf of the United States Department of Health and Human Services, entered into an agreement with CAP to make SNOMED CT available to U.S. users at no cost through the NLM's Unified Medical Language System (UMLS) Metathesaurus. The contract provided NLM with a perpetual license for the core SNOMED CT (in Spanish and English) and its ongoing updates.

2007 IHTSDO

The intellectual property rights to all versions of SNOMED were acquired by the newly formed International Health Terminology Standards Development Organisation (IHTSDO). More information about IHTSDO below.

2013 U.S. and Meaningful Use

In 2013, the U.S. government required that SNOMED CT be included in EHR systems in order for them to be certified for Stage 2 Meaningful Use.

2017

All SNOMED versions (except SNOMED CT) will be formally deprecated by IHTSDO.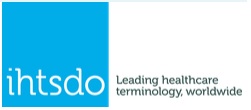 SNOMED CT was acquired in April 2007 by the International Health Terminology Standards Organisation (IHTSDO). The IHTSDO purchased the intellectual property of SNOMED CT and antecedent works from College of American Pathologists (CAP), which created and maintained SNOMED for more than 40 years. The goal of the change in ownership was to promote international adoption and use of SNOMED CT. The formation of the organisation allowed for the terminology to have a strategy for coping with new content and a mechanism for updating and distributing that was unbiased and transparent for all. The IHTSDO is responsible for ongoing maintenance, development, quality assurance, and distribution of SNOMED CT.
The United States was one of nine charter members of the new IHTSDO. Other charter members are from Australia, Canada, Denmark, Lithuania, the Netherlands, New Zealand, Sweden, and the United Kingdom. Membership is open to all countries.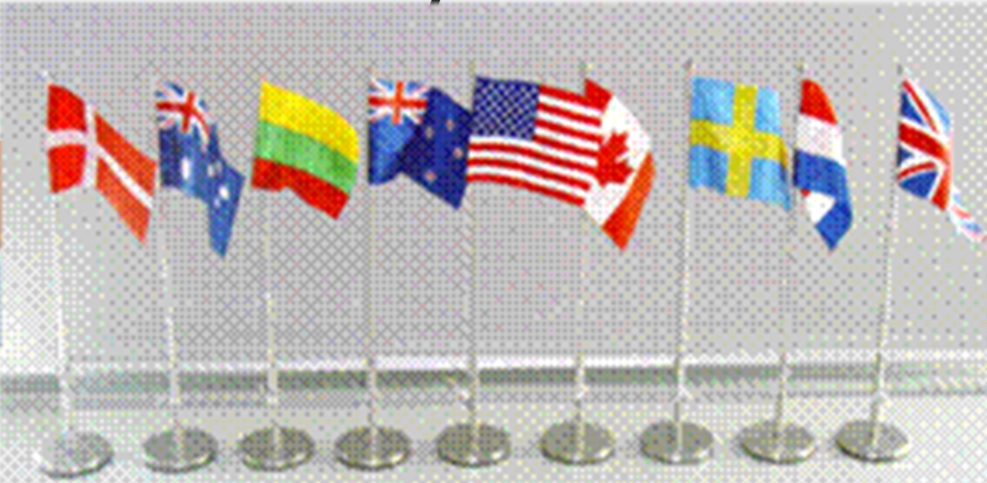 Today the IHTSDO is a not-for-profit organization, owned and governed by the 42 international Members. The IHTSDO works on behalf of the healthcare system and provides full support to the Members and works to ensure that combined resources achieve significant shared benefits that resonate around the world.
As a membership organization, the IHTSDO is governed by the Members and advisory bodies:
General Assembly

Management Board

Member Forum

Vendor Liaison Forum

Advisory Groups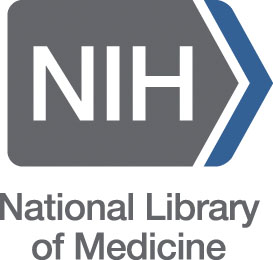 The NLM is the U.S. Member of the IHTSDO and, as such, distributes SNOMED CT at no cost in accordance with the Member rights and responsibilities outlined in the IHTSDO Articles of Association. The IHTSDO's uniform international license terms for SNOMED CT replaced the U.S.-wide license terms NLM had negotiated with the CAP in 2003, giving U.S. users broader rights to distribute derivative products internationally. The license terms are incorporated into the License for Use of the UMLS Metathesaurus. Additional information about licensing SNOMED CT can be found on the NLM Licensing SNOMED CT page.
Licensees of the UMLS Metathesaurus have access to SNOMED CT (both English and Spanish versions) in multiple formats - as part of the UMLS Metathesaurus, where it is linked to many other biomedical terminologies and natural language processing tools. Additionally UMLS licensees have free access to SNOMED CT in its native file formats downloaded directly from the International Release of SNOMED CT or the U.S. Edition of SNOMED CT. The IHTSDO license terms for SNOMED CT cover use and distribution worldwide, but fees may be applicable outside IHTSDO Member countries. A list of current member countries and information on becoming a member country is available on the IHTSDO website.
SNOMED CT is one of a suite of designated standards for use in U.S. Federal Government systems for the electronic exchange of clinical health information and is also a required standard in interoperability specifications of the U.S. Healthcare Information Technology Standards Panel. SNOMED CT is also being implemented internationally as a standard within other IHTSDO Member countries.
NLM is the central coordinating body for clinical terminology standards within the Department of Health and Human Services (HHS). As such, NLM provides a number of resources and tools for developers and users of SNOMED CT and other health IT standards:
Health IT and Standards Resources
Last Reviewed: October 14, 2016