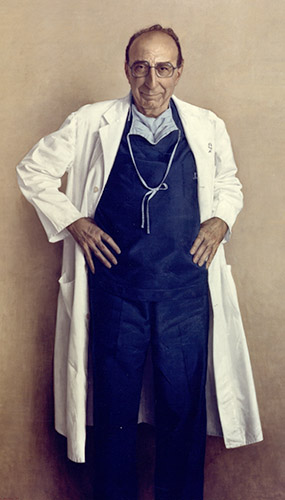 The NLM Michael E. DeBakey Fellowship in the History of Medicine supports research in the historical collections of the National Library of Medicine. These collections span ten centuries, comprise a variety of digital and physical formats, and originate from nearly every part of the globe. NLM is especially honored to include in its archival collections the Michael E. DeBakey papers, which encompass the diverse areas in which DeBakey made a lasting impact, such as surgery, medical education, and health care policy, along with the papers of many other luminaries in science and medicine.
Fellowships of up to $10,000 will be awarded to individual applicants, not to institutions, to help offset the costs associated with visiting and using the NLM historical collections during the calendar year following the application and selection. Fellowship awards may not be used for institutional costs or overhead (e.g. clerical costs, supplies, or other attendant project expenses).
The Fellowship was established in 2016 and is supported by a generous gift from The DeBakey Medical Foundation.
About Michael E. DeBakey
Michael E. DeBakey (1908–2008) was a legendary American surgeon, educator, humanitarian, and medical statesman. During a career spanning 75 years, his work transformed cardiovascular surgery, raised medical education standards, and informed national health care policy. He pioneered dozens of operative procedures such as aneurysm repair, coronary bypass, and endarterectomy, which routinely save thousands of lives each year, and performed some of the first heart transplants. His inventions included the roller pump (a key component of heart-lung machines) as well as artificial hearts and ventricular assist pumps. He was a driving force in building Houston's Baylor University College of Medicine into a premier medical center, where he trained several generations of top surgeons from all over the world. He was a visionary supporter of the NLM, playing a pivotal role in its transformation from the Armed Forces Medical Library in the 1950s, in the establishment of the National Network of Libraries of Medicine in the 1960s, in launching NLM outreach initiatives in the 1990s, and in promoting the digitization of its indexes to pre-1960s journal articles.