Associate Fellowship Program: Where Are They Now?
Where Are They Now? highlights the accomplishments of our alumni associates, shares how the Associate Fellowship program has prepared them for their current careers, and provides advice to new Associates for making the most of their time in the program.
Julie Adamo, Librarian and Instructional Technology Consultant
Marcus Banks, Director of Library/Academic & Instructional Innovation
Courtney Crummett, Bioinformatics and Biosciences Librarian
MaShana Davis, Information Architect
Stephen Kiyoi, Library Director
Taneya Koonce, Deputy Director
Suzy Roy, Librarian/SNOMED CT Support Coordinator
Meredith Solomon, Education & Outreach Coordinator
Emily Vardell, PhD Student & Teaching Fellow
Elizabeth Whipple, Research Informationist/Associate Librarian
---
Julie Adamo, MLS
2010-2012 Associate Fellow
Julie Adamo is a Librarian and Instructional Technology Consultant at Mount Holyoke College in South Hadley, MA. As the liaison to the departments of sociology/anthropology, gender studies and Africana studies, Julie oversees collection development and provides research and instructional services for students and faculty. She also collaborates on special projects with Archives and Special Collections to develop best practices for born digital collections. Her committee work is focused on developing programming for the digital liberal arts and embedding the library into the Mount Holyoke College curriculum. She won the 2014 Christine Drew Scholarship Award to attend the ACRL Immersion program and was the first recipient of this ACRL New England Chapter scholarship. Julie is involved with the Women's and Gender Studies Section of ACRL as both a member of the Instruction Committee and a Core Books editor. She is also an Editor-at-Large for dh+lib, a project of the ACRL Digital Humanities Interest Group.
As an Associate Fellow, Julie conducted interviews throughout the History of Medicine Division to establish strategic directions and a series of use cases for curated websites that highlight special collections; worked on an outreach project focused on health-related blogs; contributed to data analysis for the U.S. National Resource Description and Access (RDA) Test; and interviewed leaders in the medical humanities field for the Exhibitions Program. Julie completed the second year of her fellowship at the Welch Medical Library and Alan Mason Chesney Medical Archives of the Johns Hopkins Medical Institutions. Her projects included developing finding aids for patient-related archival collections such as the Autopsy Records of the Johns Hopkins Hospital (1889-2009); incorporating a collection of oral histories of cancer patients into Hopkins' digital repository; and assisting with systematic reviews in the School of Public Health.
The Associate Fellowship provided Julie with experience evaluating technology through in-depth exploration of the Omeka platform, cultivated deep research skills through working on systematic reviews, taught her how to assess the information needs of her community, and deepened her archival skills. Her work with digital collections and exhibits in the History of Medicine Division and the Alan Mason Chesney Medical Archives also enabled her to effectively work in and between libraries and archives.
Julie's most memorable experience as an Associate was working with the amazing collections at Johns Hopkins and NLM, which led her to discover a love for digital humanities, medical humanities, history, and archives and special collections work. She appreciated working in a national library and learning about the process of standards-setting and product development on a national level. The leadership at NLM believed in her and gave her tremendous self-confidence; she truly appreciates the mentorship received and relationships developed during the fellowship.
Julie's advice to new Associates: Take advantage of the unique community of mentors and peers to develop your interests and cultivate your voice in the profession; use the second year to dig deeper into projects; you have the agency to do so!
---
Marcus Banks, MLIS
2002-2004 Associate Fellow
Marcus Banks is the Director of Library/Academic & Instructional Innovation at Graziano Memorial Library, Samuel Merritt University in Oakland, CA. He is responsible for the oversight of library and educational technology services. His accomplishments have included successfully merging library services and resources for two regional campuses, and revising the university's information literacy curriculum to support inclusion of born-digital information sources. Marcus writes about librarianship on his blog, Marcus' World.
As an Associate Fellow, Marcus performed an inventory of the content in PubMed Central, and created a development strategy for the Partners in Information Access for the Public Health Workforce website. Marcus' second year was spent at the Georgetown University Dahlgren Library. He assisted with the development of the Georgetown Digital Library, and led Georgetown's Task Force on Scholarly Communication. This experience helped shape his passion for evolving scholarly communication processes, which he maintains today.
Marcus' most memorable experience as an Associate was the opportunity to do analysis of federal legislative policy developments that had potential impact on NLM. He worked on this project with Jane Bortnick Griffith, now retired. This was not an "official" fellowship project, but something discussed over the year and it became his favorite event. Jane led a briefing for NLM senior staff in spring 2003, and Marcus contributed a summary of the Uniform Computer Information Transactions Act (UCITA) debate, which was a hot topic at that time.
Marcus' advice to new Associates: Make as many individual contacts with people at NLM as early as you can, to increase your chances of shaping a project rather than only doing a project someone else conceived. Make lunch with potential colleagues a weekly event at least.
---
Courtney Crummett, MLS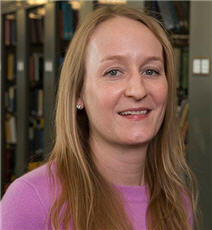 2006-2008 Associate Fellow
Courtney Crummett is the Bioinformatics and Biosciences Librarian at the Massachusetts Institute of Technology (MIT) Libraries. She is responsible for all aspects of a user-centered program serving the MIT bioinformatics community and also serves as a MIT Libraries liaison to many bioscience departments, labs and centers around MIT. As a liaison Courtney provides reference support, instruction and collection development in the areas of bioscience, medicine, health science and neuroscience. She is a member of the MIT Libraries' Research Data Services Working Group and a member of the team that develops discipline-specific methodologies for communicating with MIT Faculty in relation to the MIT Faculty Open Access Policy. Courtney has published a paper focusing on the publishing practices of NIH funded Faculty at MIT and in 2013 received the Jean Key Gates Distinguished Alumni Award from her alma mater, the University of South Florida School of Information.
As a National Library of Medicine Associate Fellow, Courtney evaluated the "Director's Comments" podcast and made recommendations for improvement and developed a video tutorial for the TOXMAP resource. Courtney spent the second year of her fellowship at the MIT Engineering and Science Library where she developed 11 video tutorials highlighting publically available bioinformatics resources in collaboration with librarians from Harvard's Countway Library of Medicine. She also developed an outreach plan for MIT's Health Sciences and Technology Division community and an outreach plan to support PubMed Central and Open Access initiatives at MIT.
The Associate Fellowship exposed her to biomedical information concepts and initiatives on a national level that translated well to the large interdisciplinary community at MIT using and producing biomedical research. Her most memorable experience during the fellowship was getting to watch the Literature Selection Technical Review Committee (LSTRC) meeting.
Courtney's advice to new Associates: Try to meet and chat with as many people as you can. The networking potential during the fellowship is not to be missed!
---
MaShana Davis, MIM
2009-2011 Associate Fellow
MaShana Davis is an Information Architect in the Information Architecture Branch (IAB) of the National Institutes of Health (NIH) Library. She is the team lead for the Library's Technology Sandbox project, a new space designed to highlight NIH technology-based projects, to encourage exploration of emerging technologies (mobile devices, 3D printing), and to facilitate the development of meaningful relationships between library staff and its customers. She provides guidance and monitors team and space activities and facilitates and develops partnerships with Library customers. MaShana serves as project manager for the Library's Custom Information Solutions service that focuses on customizing the NIH Library services and resources to address specific needs of NIH groups. Examples of these projects include digitization of NIH-created print materials, portfolio analysis databases/reports, and custom web search tools. MaShana also co-leads the Library's web and communications efforts, producing user education materials (digital and print) to promote NIH Library resources, services, staff expertise, and facilities.
As an Associate Fellow, MaShana worked on the Lost Person Finder Project, developing a data form that would collect victim identification information during an emergency or disaster; created online tutorials for the Unified Medical Language System using Captivate software; and researched and generated an inventory of over 5,000 solid-dose medications to be photographed for a digital image repository of U.S. prescription medications. MaShana completed her second year at the National Institutes of Health (NIH) Library. Her primary project consisted of developing three Virtual Research Environments (VREs), online workspaces that support scientific and research collaboration through discussion forums, crowdsourcing and social media, document hosting, visualization, etc. The projects consisted of a digital archive of 5K+ publications related to pandemic influenza, a bibliographic database for oral health interventions (used to identify trends and opportunities in dental research), and a website for Down syndrome. MaShana led the Library's web team and created, added, updated, and removed web content, monitored team activities, and delegated web requests. She assisted key staff in furthering the Library's initiative to develop a user-centered design website. MaShana established procedures and best practices for use of social media usage at the Library. She produced user education materials (digital and print) to promote NIH Library resources, services, staff expertise, and facilities. She also developed and facilitated staff training on mobile devices and applications and other emerging technologies.
The Associate Fellowship afforded MaShana an invaluable experience of learning how libraries truly operate. Between the first and second year of the fellowship, she was exposed to varying levels of library operation from traditional to cutting edge. Through those experiences, she was able to find where her skill set fit into the library and information world. Also, the continued mentorship from fellow and alumni associates, NLM staff and her second year supervisor/mentor has truly helped MaShana in obtaining and maintaining her current position.
MaShana's most memorable experience is finding her niche in librarianship. When she first came to the fellowship, she felt like a fish out of water. She was the only one in the cohort with technical experience and interest. Everyone else was focused on science and consumer health. During the curriculum phase, they had sessions in Lister Hill and it seemed like someone turned on the lights. Though the other parts of the curriculum were interesting, this area really spoke to her. She knew she had found "her people" and "what she wanted to be when she grew up." She had opportunities to meet individually and work on projects in this area which made the fellowship a more meaningful experience.
MaShana's advice to new Associates: Although there is a prescribed learning path for the fellowship, you have opportunities to set your own path. NLM staff are open to helping you find your way. Speak to as many people as you can, especially in areas of the library and information field you're interested in. You never know what light bulbs may go off. Don't be afraid to make mistakes and learn from them. NLM is a very prestigious institution, but the staff is human. Ask lots of questions and absorb as much information as possible. Make friends with your cohort. The fellowship is not a competition; and those are the people that will have your back during and after the fellowship. NLM (and NIH) is a huge place with a lot to take advantage of. Don't be afraid to stretch the boundaries. Lastly, enjoy the experience.
---
Stephen Kiyoi, MLIS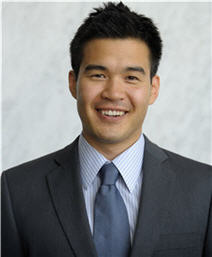 2010-2012 Associate Fellow
Stephen Kiyoi is the Library Director at San Francisco General Hospital's Barnett-Briggs Medical Library. He is responsible for overseeing the library's activities and programs, recruiting and managing staff, planning and writing grants to support library programs, and negotiating vendor agreements. He also contributes to several hospital leadership committees, including co-chairing the Patient Education Committee and the Patient Portal Engagement Team.
As an Associate Fellow, Stephen's projects at NLM included leading the redesign of the mobile version of DailyMed; leading research on health information outreach to the social work community; and collecting and analyzing data to communicate NLM's purpose and value to a legislative audience. Stephen's second year was spent at the University of California, Los Angeles Louise M. Darling Biomedical Library. His projects included designing and coordinating an outreach training program for community college librarians; leading outreach and training to the Department of Clinical Social Work; and leading training in emerging mobile resources.
The Associate Fellowship's combination of in-class learning and hands-on projects were especially helpful in preparing Stephen for navigating large, complex institutions. This experience has helped him to push new projects and initiatives at San Francisco General Hospital, which is jointly operated by University of California, San Francisco, and the City and County of San Francisco – two of the largest bureaucracies in San Francisco.
Stephen's most memorable experience as an Associate was the 2011 earthquake that shook the Washington, DC area on his last day at NLM. A native Californian, Stephen knew what was happening, but most NLM staff assumed that a plane had struck the building. He also encountered a small earthquake in Colorado, where he had his connecting flight, and in San Francisco, when he arrived back home.
Stephen's advice to new Associates: Be proactive. Don't be afraid to ask people lots of questions. Try things that you're normally afraid of.
---
Taneya Y. Koonce, MSLS, MPH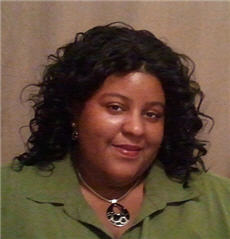 1999-2001 Associate Fellow
Taneya Koonce is the Deputy Director of the Eskind Biomedical Library & Knowledge Management Team at Vanderbilt University Medical Center. In this role, Ms. Koonce works closely with the Library Director & Assistant Vice Chancellor for Knowledge Management, Dr. Nunzia B. Giuse, to aid in the overall administration and implementation of the library's multifaceted programs and initiatives.
During the Associate Fellowship Year at NLM, Ms. Koonce worked with NCBI to identify publishers and journal titles for participation into the PubMed LinkOut feature during beta testing, developed first-generation PubMed search filters for Health Services Research, and reviewed AIDS community outreach proposals. After completing her NLM Associate Fellowship year at NLM, Ms. Koonce did the 2nd-year of the Fellowship at the Eskind Biomedical Library, successfully completing the EBL's formal, rigorous, internship training program. In 2010, Ms. Koonce received a Masters in Public Health from Vanderbilt University School of Medicine while funded as an NLM Biomedical Informatics Research Fellow.
The Associate Fellowship Program helped prepare Ms. Koonce for her current work by providing a high-level understanding of many of NLM's services and operations. The opportunity to become acquainted with multiple facets of NLM has provided her a solid foundation of NLM's core mission and goals to support health information and biomedical informatics services, research, development and training.
Taneya's advice to new Associates: Get to know the NLM staff, services, and programs well. As you then go to a biomedical library setting, you will understand how to best contribute to NLM missions and how you in turn, can provide insight to NLM on the unique challenges and opportunities for health information provision in your own environments.
---
Suzy Roy, MLS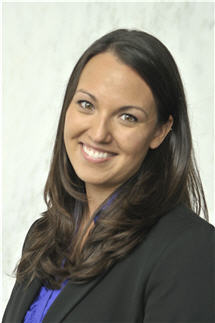 2011-2013 Associate Fellow
Suzy Roy is a Librarian in the MEDLARS Management Section of the National Library of Medicine. As the SNOMED CT support coordinator, Suzy provides customer service, education and marketing of SNOMED CT. Because NLM is the United States National Release Center for SNOMED CT, she assists with the release services of the International and US Editions, mappings and subsets. She also assists in the coordination, and provides quality assurance for many of the NLM-IHTSDO projects including USCRS, the SNOMED CT browser, and other products. Suzy was recently named a United States Member Forum Representative for SNOMED CT to the IHTSDO (International Health Terminology Standards Development Organisation).
As an Associate Fellow, Suzy's projects included working with the Index Section to identify review journals in MEDLINE for Medical Text Indexer as first-line indexer (MTIFL), and assessment of MTIFL indexing evaluation methods; working with the Lister Hill Center to explore opportunities for librarian outreach to scientists in the use of Semantic MEDLINE; and working with Extramural Programs evaluate the outcomes of NLM funded projects. Suzy completed her second year at the National Institutes of Health (NIH) Library in Bethesda, Maryland. She was a data librarian/informationist and was embedded within a NIH research laboratory (National Institute of Allergy and Infectious Diseases) to help organize and manage their research data. She also had the opportunity to learn about science policy and data science by participating on a NIH BD2K sub-committee.
The Associate Fellowship broadened Suzy's views on librarianship and helped prepare her for her current role as a SNOMED CT customer services specialist, marketer, educator and project coordinator. The fellowship training in leadership and project management has been especially valuable. Learning about health legislation and policies (such as the HITECH ACT and Meaningful Use) has been very beneficial, and learning about NLM's other terminologies is also useful for her day-to-day tasks.
Suzy's most memorable experience as an Associate is getting to know the other Associates from her cohort. They have become her close colleagues as well as amazing friends!
Suzy's advice to new Associates: I was told to "ride all the rides" and try new things. I started librarianship wanting to be a translational science/data librarian and ended up in clinical terminologies – and I love it. I never would have ended up here if I didn't try out new things that were out of my comfort zone. This fellowship is the perfect opportunity to try and learn new things. The year goes by so quickly so enjoy all the opportunities that might arise!
---
Meredith Solomon, MLS
2006-2007 Associate Fellow
Meredith Solomon is the Education & Outreach Coordinator for the New England Regional Medical Library of the National Network of Libraries of Medicine, at the University of Massachusetts Medical School. Her responsibilities include overseeing the region's disaster preparedness initiatives and coordinating DOCLINE and membershipservices, as well as teaching PubMed, MedlinePlus and other NLM databases.
As an Associate Fellow, Meredith's projects included indexing OLDMEDLINE articles; creating a draft tutorial for understanding Medical Terms for Medlineplus.gov; and doing preliminary work for the Native Voices exhibit by researching Native American health and its perceptions from the Native people and outside their communities.
The Associate Fellowship introduced Meredith to the many facets of NLM which allowed her to use that information in her future positions, such as knowing which department does what, and who she can call to get her questions answered. It also prepared her to work in groups large and small in a professional setting, but also gave her the confidence to work on large projects by herself.
Meredith's advice to new Associates: Be willing to step outside your comfort zone when deciding on projects. If you came in thinking you know what you want to do, be willing to put it aside as you may find a new passion. Don't sweat the small stuff. There will be a lot of information and many people you feel you have to remember at that very moment. It will all come together as the year progresses.
---
Emily Vardell, MLS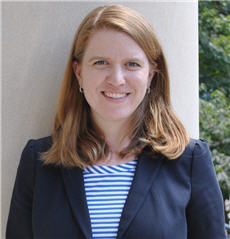 2007-2009 Associate Fellow
Emily Vardell is a PhD Student and Teaching Fellow at the School of Information and Library Science at the University of North Carolina at Chapel Hill. She teaches graduate-level classes on Health Sciences Information and Information Resources and Services. She is currently in the literature review phase of my PhD program in Information Science. Emily is also the Online Updates Column Editor for Medical Reference Services Quarterly, and Chair of the Public Health/Health Administration Section of the Medical Library Association Lester Asheim Scholarship from the School of Information and Library Science at UNC Chapel Hill.
As an Associate Fellow, Emily's projects included creating a web site for librarians to share disaster stories and lessons learned; creating a public health workforce development section for Partners website; and selective sampling of NLM's coverage of disaster-related grey literature. Emily completed a second year at the Health Sciences Library at UNC Chapel Hill. She served as global health liaison to the Gillings School of Global Public Health; represented Health Sciences Library in cross-campus Global Health Advisory Committee; worked at User Services Desk four hours per week; co-wrote application for "Innovative Libraries in Developing Countries" Elsevier grant; created a Facebook presence for NCHealthInfo; served as a member of Virtual Presence Redesign Task Force; and taught courses on PubMed and other databases to graduate students and area librarians.
As a current Instructor in the School of Information and Library Science, Emily is really enjoying teaching and mentoring the next generation of librarians. Every opportunity she has, she is encourage those interested in medical librarianship to consider applying for the Associate Fellowship program. The content she learned and connections she made while an Associate are invaluable in teaching about National Library of Medicine resources. She still feels very connected to NLM and its mission and enjoys writing about its resources as the Online Updates Column Editor for Medical Reference Services Quarterly and teaching how to use the resources to answer patron questions in her classes.
Emily's most memorable experience as an Associate is the opening skit that her Associate class performed at their Welcome Reception. They tied the skit's theme in with the Harry Potter exhibit that the History of Medicine Division had on display at the time. They used the Sorting Hat as a way of introducing themselves to NLM. As they later moved through the curriculum phase, their guest instructors often made references to how entertaining the skit was!
Emily's advice to new Associates: My biggest piece of advice would be to take advantage of making as many connections as you can while you are there. If there is a particular resource or working group that captures your attention, try to meet with those in charge for coffee or lunch. Those connections remain quite valuable as a working professional in library science!
---
Elizabeth Whipple, MLS
2005-2007 Associate Fellow
Elizabeth Whipple is a Research Informationist/Associate Librarian at Ruth Lilly Medical Library, Indiana University School of Medicine. She is a liaison for public health, basic sciences, pediatrics, and informatics. She also serves as the campus NIH Public Access Policy contact, and works with researchers to get their publications into compliance.
As an Associate Fellow, Elizabeth's projects at NLM included creating a glossary of terms for ToxMap; updating the intranet for NLM; and working on the Discovery Initiative for the NCBI Entrez platform. Elizabeth's second year was spent at Ruth Lilly Medical Library. Her projects included training first year medical students in the use of the library's electronic resources; redesigning the library website; and working with the Director of the Center for Computation Biology and Bioinformatics to search the literature for articles on natively disordered proteins.
The Associate Fellowship prepared Elizabeth to work on teams, set and meet deadlines, and listen to other people's opinions and then move a project forward. Learning about the various parts of NLM has been beneficial to her current job, because she knows which departments (or people) are the best contacts.
Elizabeth's most memorable experience as an Associate was a group trip to Capitol Hill, to attend House and Senate hearings, and to meet staff from the Congressional Research Service. The highlight of the day was a chance to peek into the Supreme Court while it was in session, and to see all the justices in action. It was a very cool "DC" moment.
Elizabeth's advice to new Associates: Take people up on their invitation to go out to tea/coffee/lunch and chat with them and get to know them. If there is an area of interest to you and no projects match up exactly with that, you can still talk with Kathel and see if you can find a good fit for projects. And even if you're not interested per se in a project, but people seem really interesting, find a way to talk to them and learn more about what makes them passionate in their job! Also, metro into DC. Never drive. And eat lots of good food—my all-time favorite is Ethiopian.