Associate Fellowship Program: Where Are They Now?
Where Are They Now? highlights the accomplishments of our alumni associates, shares how the Associate Fellowship program has prepared them for their current careers, and provides advice to new Associates for making the most of their time in the program.
Kristine Alpi, Director of William Rand Kenan, Jr. Library of Veterinary Medicine, adjunct assistant professor of population health and pathobiology at North Carolina State University
Abdrahamane Anne, Head of the Library at the Faculty of Medicine, Bamako University of Science and Technology
Karen Gutzman, Impact and Evaluation lLibrarian at Galter Health Sciences Library at Northwestern University's Feinberg School of Medicine
Don Jason, Clinical Informationist for the University of Cincinnati's (UC) Donald C. Harrison Health Sciences Library
Kevin Read, Knowledge Management Librarian at the Data Services at New York University (NYU) Health Sciences Library
Dan Tonkery, Founder and CEO of Content Strategies
---
Kristine Alpi
1997-1998 Associate Fellow
Kristine (Kris) Alpi is the director of the William Rand Kenan, Jr. Library of Veterinary Medicine and adjunct assistant professor of population health and pathobiology at North Carolina State University.
Formerly associate library director and lecturer in public health in the department of public health at the Weill Cornell Medical College in New York City, she holds a master's of public health from Hunter College, City University of New York (CUNY), and a master's of library science from Indiana University. She has taught or guest lectured in informatics and library science at the Palmer School of Library and Information Science at Long Island University, the Pratt Institute, the Medical Informatics Program at SUNY Downstate, and Rutgers.
Kris' first post-Associate position was education coordinator for the National Network of Libraries of Medicine, Middle-Atlantic Region, where she used her knowledge of NLM systems, processes, and personnel from her Associate year to help librarians across the region feel connected to NLM and comfortable with its resources.
Kris also served as an educational collaborator with the National Center for Biotechnology Information (NCBI) and served as a member of the steering committee for the Partners in Information Access for the Public Health Workforce (PHPartners), the NLM Planning Panel on Clinical and Public Health Information Systems for the 21st Century, and as a reviewer on the Biomedical Library and Informatics Review Committee. She is a distinguished member of the Academy of Health Information Professionals (AHIP) and has held teaching and leadership roles in the Medical Library Association (MLA).
The Associate fellowship year was a time for Kris to explore how she as a librarian could contribute to the knowledge base in medical informatics and in public health. She strengthened her passion for public health by visiting the various information centers of the Centers for Disease Control and Prevention (CDC) and by working on her major project, collaborating with several divisions of NLM and George Washington University to assess whether adding video content to AIDS information database tutorials improved learner knowledge retention. Her secondary project, focusing on vocabularies underlying the UMLS Metathesaurus, introduced her to leaders in medical informatics and set her on a path that has inspired her career-long membership with the American Medical Informatics Association (AMIA).
Abdrahamane Anne
2006-2007 Associate Fellow
Abdrahamane (Abda) Anne is the head of the library at the Faculty of Medicine, Bamako University of Science and Technology in Mali. In addition, he serves as an assistant lecturer with the Department of Public Health where he teaches medical, pharmacy, and public health students on topics related to literature searching, bibliographic software applications, and health information systems. Abda has also taught at various African universities on subjects such as information retrieval and the use of the internet. He has co-authored several publications, including a manual entitled Finding, Organizing and Using Health Information: A Training Manual for Students, Researchers and Health Workers in Africa.
Abda has worked on major projects focusing on information and communications technology in health care and education in Africa, including Equi-Reshus, a telemedicine program providing cardiology and obstetrics care to remote rural populations in Mali. Another project is AfricaBuild that aims to develop advanced centers of excellence in health care, education, and research in African countries through the use of information technologies.
Abda is particularly passionate about increasing the visibility of health literature produced in Mali. He is building a digital repository of dissertations and theses produced at Bamako University. He also provides technical support for publishing journals online maintaining a portal to journals produced in Mali. He is active in the Malian Library Consortium, whose mission is to increase access to high quality literature for scientists and researchers. He is involved in creating a regional academic digital library for universities in the West African Economic and Monetary Union.
During his Associate year, Abda worked on a variety of projects at NLM including: analyzing how users accessed and used the NCBI Bookshelf; researching PubMed for publications authored by Malian scientists; and BabelMeSH. His work on BabelMeSH resulted in two published articles.
The Associate year not only helped Abda improve his English skills; it also changed his perspective on libraries and librarianship. His year at NLM gave him a sense of responsibility and obligation to give back to the profession. He is now mentoring young professionals in the library and information field in Mali. Because of the fellowship, he was also able to meet and develop relationships with colleagues across the African continent, with whom he continues to collaborate today. As a consequence of the Associate Fellowship, Abda is invited to speak at numerous conferences, most recently at the NCBI Molecular Biology Resources and Tools workshops in Rabat, Morocco.
Karen Gutzman
2012-2014 Associate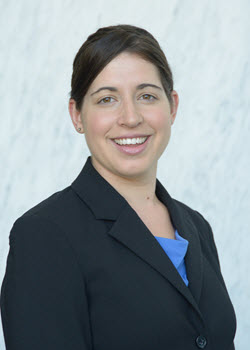 Karen Gutzman is the impact and evaluation librarian at Galter Health Sciences Library at Northwestern University's Feinberg School of Medicine. She supports individuals and groups in their understanding, assessment, visualization, and reporting of impactful outcomes of research and clinical care efforts. She works within the library's Metrics and Impact Core, which uses methods and services such as bibliometric analysis, social network analysis, alternative metrics, and micro-case studies to provide an understanding of research impact. She serves on various internal and external committees and working groups, including the Northwestern University Scholarly Communication Committee, the NISO Alternative Assessment Metrics Initiative, and the Force 11 Attribution Working Group.She is also actively involved in special interest groups in the Medical Library Association. Additionally, she provides support for the Evaluation and Continuous Improvement Program for Northwestern University's Clinical and Translational Science Institute.
As an Associate Fellow, Karen worked on creating an extension for the Journal Article Tag Suite that incorporated the NISO guidelines detailed in "Recommended Practices for Online Supplemental Journal Article Materials." The extension became a local version made publicly available for community use and discussion. She also created an outreach and training video for the NLM Special Information Service's genetic information resources.
Karen spent her second-year Associate placement at Becker Medical Library at Washington University School of Medicine in St. Louis. Karen helped coordinate the year-long Genomics in Medicine seminar series and led major efforts within the Genomic Information Needs Project. She was also involved in evaluating research impact, including data visualization and analysis training, and she served on the tracking and evaluation team for the Washington University Institute of Clinical and Translational Sciences.
The Associate Fellowship experience exposed Karen to the process of developing and supporting information standards, and the importance of linked-open data. She became familiar with the field of research impact assessment and evaluation, and how the library can support evaluation practices for large institutes and centers, departments, and even individuals. The skills and experience she gained during the fellowship made it possible for her to step into a specialized role at Galter Health Sciences Library.
Don Jason
2013-2014 Associate Fellow
Don Jason is the clinical informationist for the University of Cincinnati's (UC) Donald C. Harrison Health Sciences Library. In this role Don serves as a bridge between the Health Sciences Library and the University of Cincinnati Medical Center. He partners with clinical researchers on systematic reviews and literature searches. He also teaches clinical software packages to doctors and nurses. More specifically, Don has worked with a small cohort of colleagues to create a training program centered on Research Electronic Data Capture (REDCap). REDCap is a robust online tool that many clinical researchers are using to securely collect, store, and disseminate research data.
Don has many roles that extend beyond the Health Sciences Library. He serves on the UC Libraries Executive Committee that functions as a liaison between library faculty and top-level library leadership. He also serves on the Diversity Committee. This committee implements diversity and inclusion programming for the university.
In addition to his work commitments, Don is a part-time graduate student at UC. He is studying health promotion and education with a focus on community health. He is also civically minded, serving on the Social and Cultural Committee of the Urban League Young Professionals of Greater Southwestern Ohio.
Don completed four projects during his time as an Associate. He worked with Specialized Information Services (SIS) to measure the effectiveness of training workshops. He analyzed qualitative and quantitative data to produce his findings. Don also completed a web metrics project for SIS in which hecreated a customized dashboard using Google Analytics. This dashboard allows SIS to better monitor the online traffic that its websites receive. Don worked with Reference and Web Services to create a series of videos for the "Careers@NLM" web page and for NLM social media accounts. The videos feature testimonials and interviews from NLM staff. Finally, Don worked with staff in the National Network Office to continue their research on competencies and characteristics for health information outreach. To do this project, Don worked with NLM staff to host virtual focus groups with outreach librarians from the Greater Midwest Region of the National Network of Libraries of Medicine.
The Associate year gave Don the opportunity to fine-tune his skills as a medical librarian. Don gained experience with project management problem solving. He also improved his professional confidence. The Associate Fellowship program prepared Don to be a library leader and a change agent. Thanks to the program, Don is comfortable voicing his professional opinions and articulating the ways he adds value to the workplace.
Kevin Read
2012-2013 Associate Fellow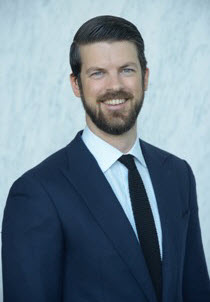 Kevin Read is a knowledge management librarian and works with Data Services at New York University (NYU) Health Sciences Library. As co-lead of Data Services, Kevin develops tools, infrastructure, and training to support data discovery, management, and sharing. He is also liaison to the Department of Emergency Medicine and Skirball Institute of Biomolecular Science at the NYU Langone Medical Center.
As an Associate Fellow Kevin worked on a number of projects related to data management and discovery. First, he led a study in collaboration with the NIH Big Data to Knowledge initiative to identify the number of datasets generated from NIH-funded research that had not been expressly shared in a data repository. Second, he worked to identify commonalities in metadata description of biomedical datasets by analyzing metadata schemas from more than 45 NIH-supported data repositories. Finally, he worked in collaboration with librarians from the e-Science Portal for New England Librarians to develop a thesaurus of data-related terminology to support education for librarians interested in learning more about the complexities of the emerging field of data in the context of research.
The Associate Fellowship program provided Kevin with invaluable project management and leadership skills that have helped him in every aspect of his career. His experience working on large-scale projects with important national initiatives has informed the work he does every day as co-lead of Data Services at NYU. His leadership and project management experience have been vital for implementing new products and services at the institution.
Dan Tonkery
1970-1971 Associate Fellow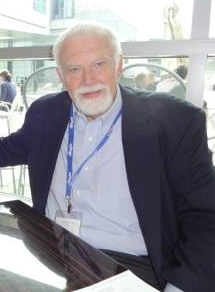 Dan Tonkery is the founder and CEO of Content Strategies, an international consulting firm focused on serving the scientific and technical publishing community through effective sales and marketing of content to the aggregator, library, and consortia marketplaces. In his role as CEO, Dan helps publishers become more efficient, more profitable, and more aware of the research library marketplace by assisting them in developing site license programs and global sales plans, as well as by streamlining their customer service and fulfillment operations.
Dan has 45 years of experience in libraries and library supply marketplaces. He has held the positions of president and CEO of library supply companies including Readmore, Faxon, and Information Quest, and he has been involved in entrepreneurial endeavors such as the development of Horizon Information Services, an electronic publishing company that was sold to EBSCO Industries.
As a National Library of Medicine Associate Fellow, Dan worked on a range of projects throughout the library, including selecting the online communication centers for MEDLINE expansion, and helping with grant proposals, reference , and cataloging. He also worked directly for the then-Associate Director Joe Leiter. Intended to last only six weeks, this particular project continued throughout Dan's nine-year tenure at NLM, during which he began as a staff assistant and worked his way up to chief of the Technical Services Division.
The Associate Fellowship allowed Dan to gain confidence, political insight, and a view of the internal workings of NIH. He was able to see how things worked behind the scenes, which prepared him for his work as CEO at multiple companies and allowed him to develop the confidence necessary to hold his own and communicate effectively with a wide range of leaders. Dan summarizes it by saying, "NLM was a perfect foundation for me and my career."
Last Reviewed: September 21, 2016