Associate Fellowship Program: 2021-2022 Associate Fellows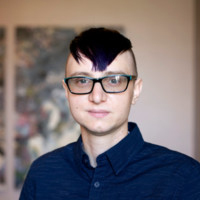 Luke Kudryashov
Luke Kudryashov received his MSI from the University of Michigan in May 2021. While completing his degree, Luke worked as an accessibility specialist and UX assistant at the HathiTrust Digital Library and as a Rackham Public Engagement Fellow at Michigan Publishing. Luke also developed a COVID-19 misinformation taxonomy for an internship with Tattle Civic Technologies and Microsoft Research India, conducted user research for the City of Ann Arbor Parks and Recreation, and served as a graduate student instructor for courses in the Women's Studies Department and the English Department Writing Program at UM. Luke also served on several advisory boards at UM, including the Provost's Inclusion Diversity Equity and Accessibility (IDEA) Board and the Student Life Diversity Equity and Inclusion Student Advisory Board (DEI-SAB), and has received awards for his service and advocacy from the Office of Diversity, Equity, and Inclusion and the Council for Disability Concerns. Additionally, Luke holds a BA in English and Gender, Sexuality, and Women's Studies from the University of Pennsylvania and an MA in English Language and Literature from the University of Michigan.
Simone Stone
Simone Stone received her MLIS from the University of Illinois at Urbana-Champaign in May 2021. As an MSLIS student, Simone worked as a graduate assistant at the undergraduate library where she performed many tasks including leading instruction courses and co-chairing the Bring Your Own Book Club program. Additionally, Stone served as an iSchool Ambassador and teaching assistant for the Office of Undergraduate Research. She was vice president of the iSchool Students of Color. Simone earned her BA in Film and Media Studies and Geography from Dartmouth College and a MFA from Chapman University.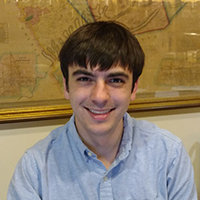 Frank Vitale
Frank Vitale received his MLIS from the University of Wisconsin-Milwaukee in 2021. While completing the degree, Frank worked on document digitization and technology modernization projects at a Fortune 500 insurance company. He is closely affiliated with the Carlisle Indian School Digital Resource Center at Dickinson College and published research on both the history of medicine and the digital humanities. Additionally, Frank holds a BA in History from Dickinson College and an MSc in the History of Science, Medicine, and Technology from the University of Oxford.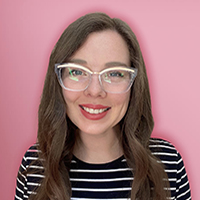 Sam Kennefick Wilairat
Sam Kennefick Wilairat received her MLIS from San Jose State University in May 2021. While obtaining the degree, Sam worked as a graduate assistant at the Strauss Health Sciences Library on the University of Colorado Anschutz Medical Campus. At the Strauss Library, she taught library classes, conducted research consultations with nursing students, provided reference services, and worked on research projects. Sam was also a Frictionless Data for Reproducible Research Fellow at the Open Knowledge Foundation from 2020 to 2021. At the Open Knowledge Foundation, she learned to use tools that support Open Science principles. Sam holds a BS in Biology from Gonzaga University and a MA in Teaching from the University of Portland.
Last Reviewed: August 30, 2021