Cataloging and Metadata Management: Using Medical Subject Headings (MeSH®) in Cataloging
Module 3— Searching MeSH Browser
Searching Using the Trees
MeSH Browser also allows searching for descriptors by navigating through the tree structure using the Tree View link on the Navigational Bar.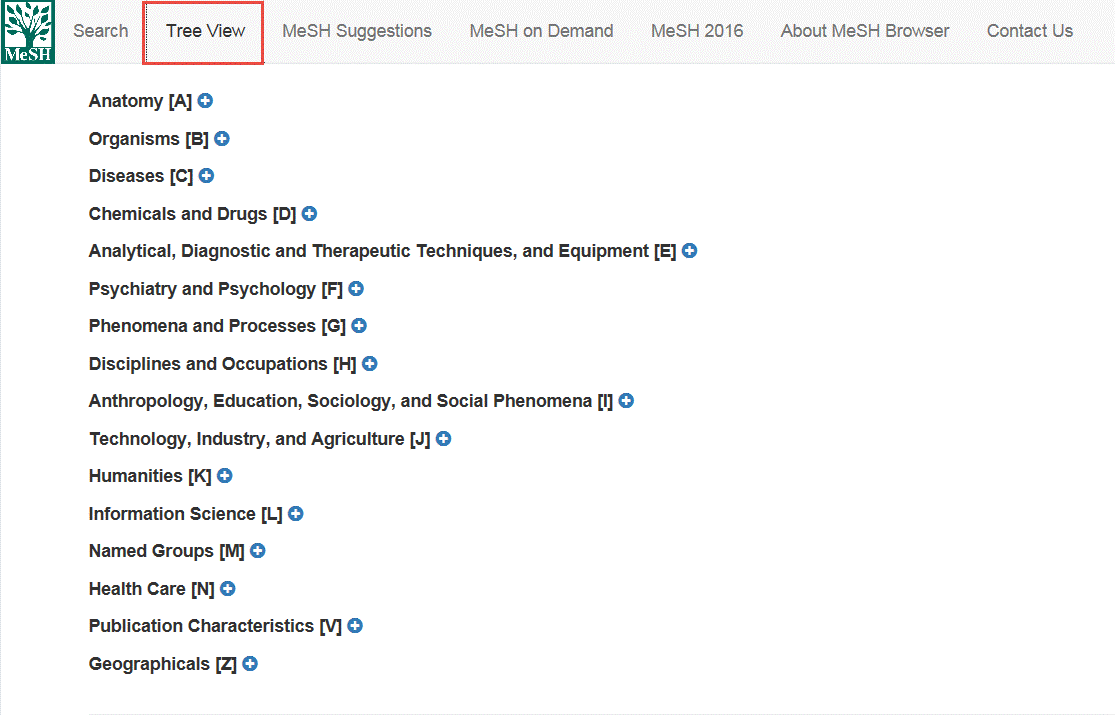 Navigating from the Tree Top
Selecting one of the trees takes you to the tree(s) where by clicking on the plus sign you can continue drilling down to find the appropriate descriptor. When a single descriptor has been selected, the complete record can then be displayed.
< Previous Section | Next Section >